Last year, when I did a Q&A round on Instagram during our first confinement, one of you guys asked me about shorts! Do French girls wear shorts in Paris? If so, which style?
I immediately thought of my own experience wearing shorts in Paris. Lots of stares, a few frowns, and generally feeling like the American in Paris, and not so much in a good way!
When it's pushing 90 degrees in the States, most of us throw on our shorts without thinking too much.
Here in Paris, that's not really the case.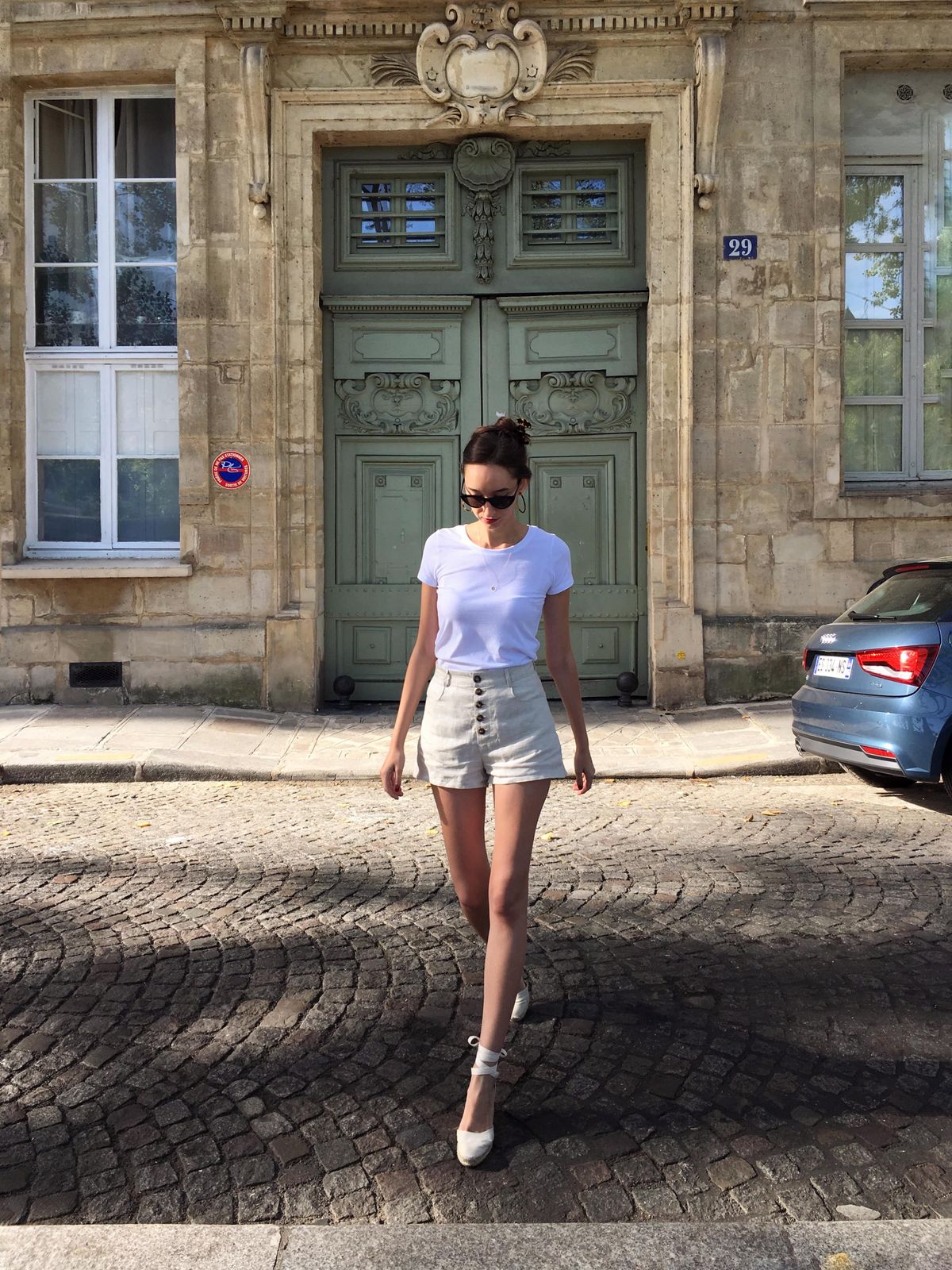 I think part of the reason why Parisians aren't known for wearing shorts is that it rarely gets super hot here. Summers are generally mild and shorts aren't really needed to be comfortable on a daily basis.
Outside of Paris, that's another story! I think in the southern regions where it does actually get hot, shorts are much more socially acceptable to wear in public.
Obviously, many French women wear them to the beach, too.
But if you're in a smaller French town in the south and the weather calls for it, then sure you can definitely wear shorts safely!
I think the only place where I might think twice about it is in Paris itself. 
High-Waisted Tailored Shorts
You could definitely wear a pair of high-waisted shorts in Paris that have a bit of a wide-leg opening. They might be pleated or tailored. Here are some good options.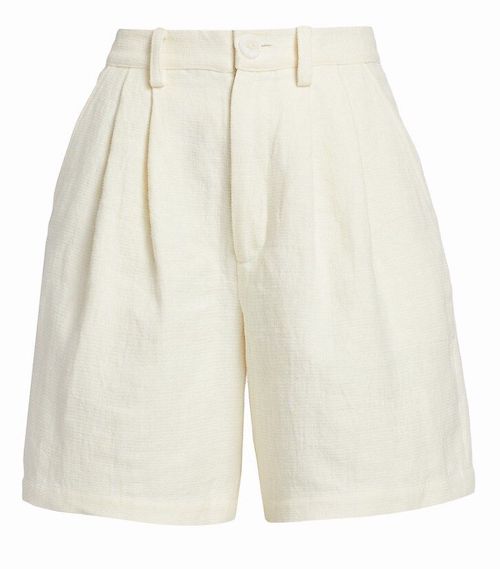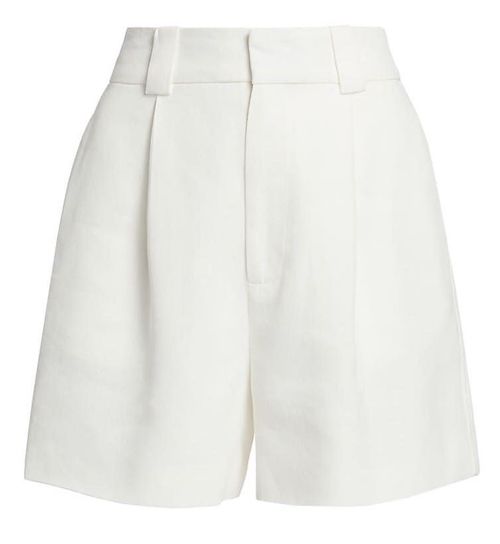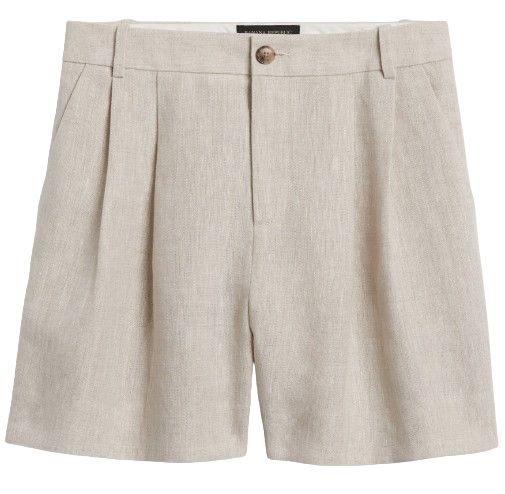 The Banana Republic Palma linen shorts are a great budget-friendly option. Shop via BR.
Jean Shorts
I own Levi's jean shorts in black, white, and light blue and I definitely take them on vacation with me in France. I just don't wear them in Paris. I do wear mini skirts and beige linen shorts in Paris, however!
Do you think shorts fit in with French girl summer style? What are your thoughts on wearing shorts in Paris or other big cities?