French gloves are indispensable wardrobe accessories come December. Although Paris doesn't see snow very often, it does get bitterly cold in the winter and your fingers will freeze if you don't protect them! I invested in a few pairs of French gloves (gants) and I don't regret it one bit.
Gloves are fundamental French winter accessories to own if you want to master French girl winter style.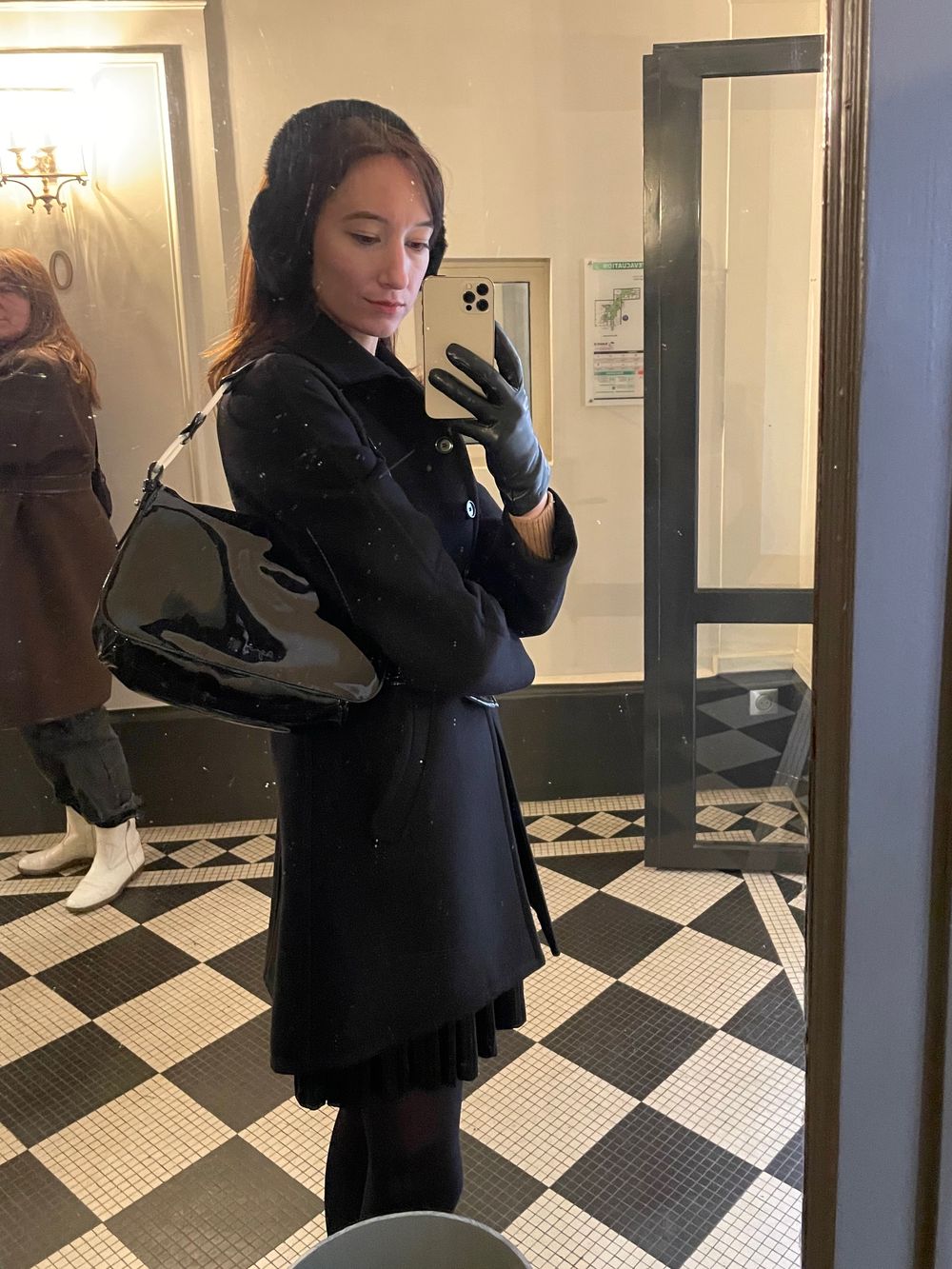 French Gloves
The most popular French glove brands are Agnelle, Maison Fabre, and Courtois.
At a minimum, one pair of quality leather gloves is sufficient, but ideally, you can buy the following gloves over time:
Black leather gloves for evening outfits and daytime black outfits
Brown leather gloves for daytime use
Shearling gloves for extra cold days
Here are several pairs of French gloves to wear this winter.
It's up to you if you want to purchase touch-enabled gloves, tactile in French, to assist with using your phone while wearing gloves.
Read about the other French girl accessories you need for your wardrobe!