I finally got my first micro bag by the French brand Polène. Here are the details on what I keep in my black Polène Numero Un Micro Bag and how I style it!
I took my little Polène Micro bag to Nice with me this summer. As you can see, it has an adjustable crossbody strap which I tightened to the tightest loops so I could wear it close to my body. I didn't want it flapping around, so I prefer it tightly wound.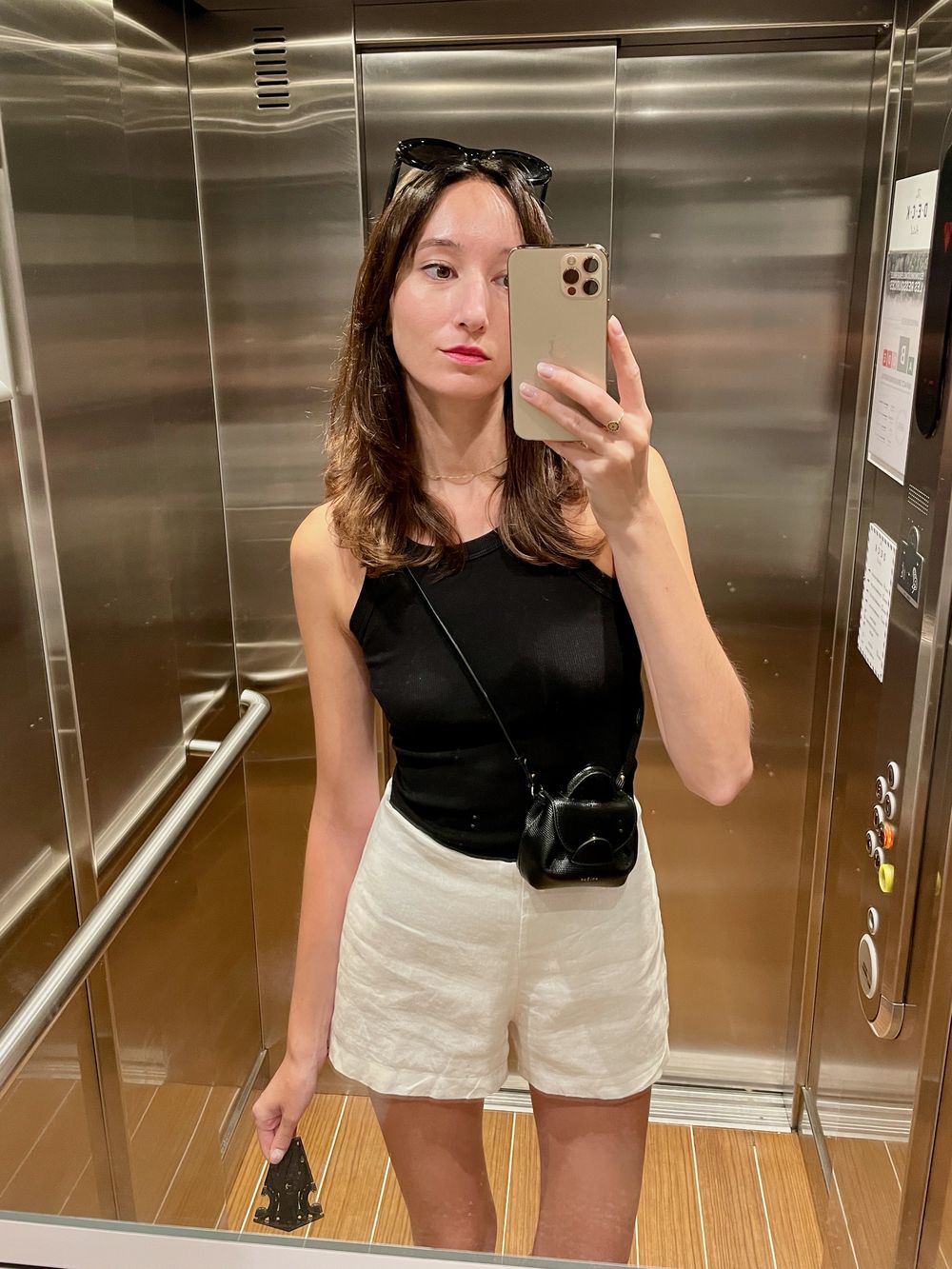 The Micro bag looks cute next to my niçoise salad, doesn't it?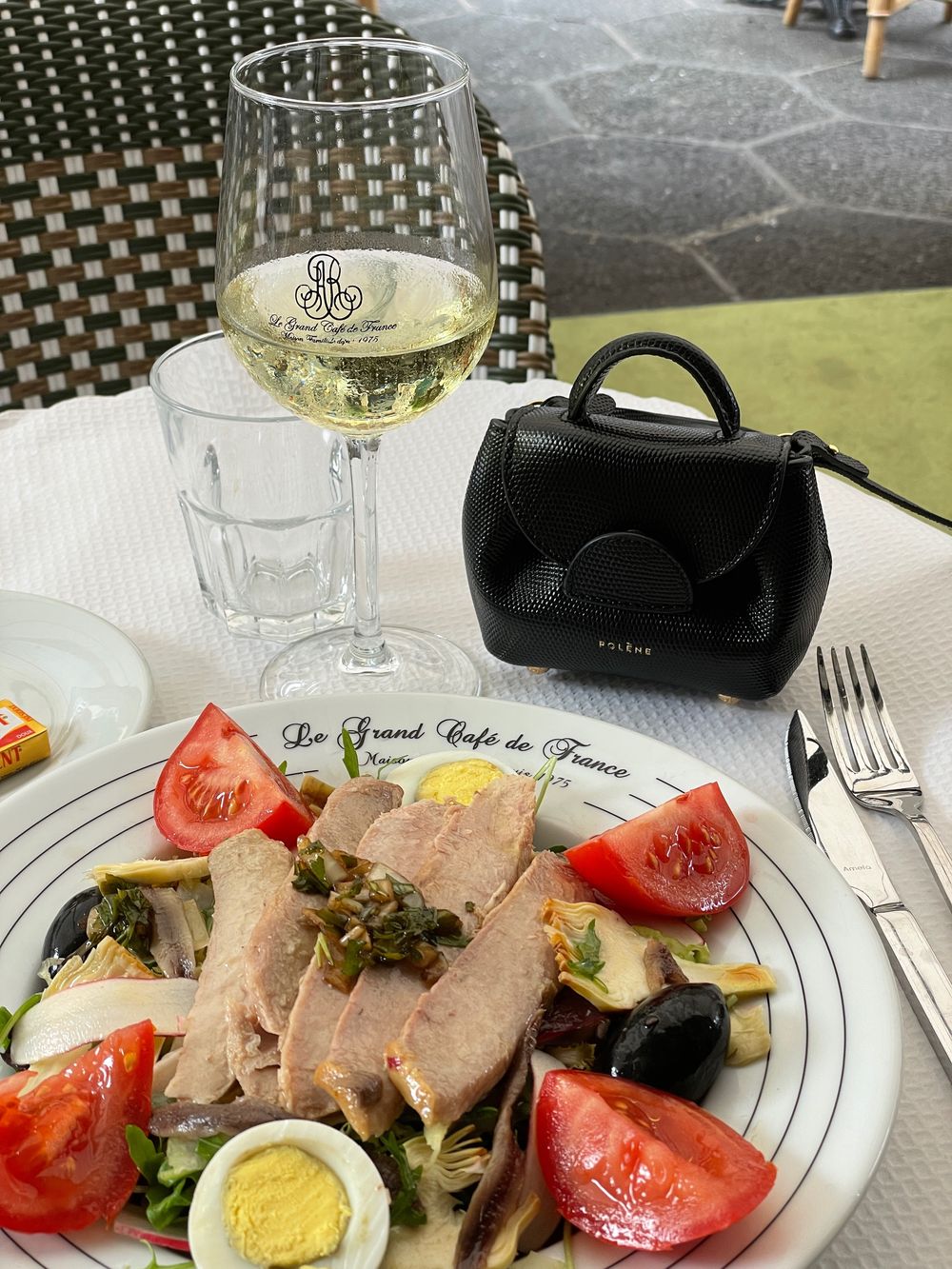 So, what actually fits in the Polène micro bag? I use this bag to carry some daily essentials like my credit card, some cash, a hair clip, the Bioderma Atoderm lip balm, and my Chanel lipstick.
It obviously doesn't fit my phone, so I either hold it in my hand or keep it in my pocket when using this bag.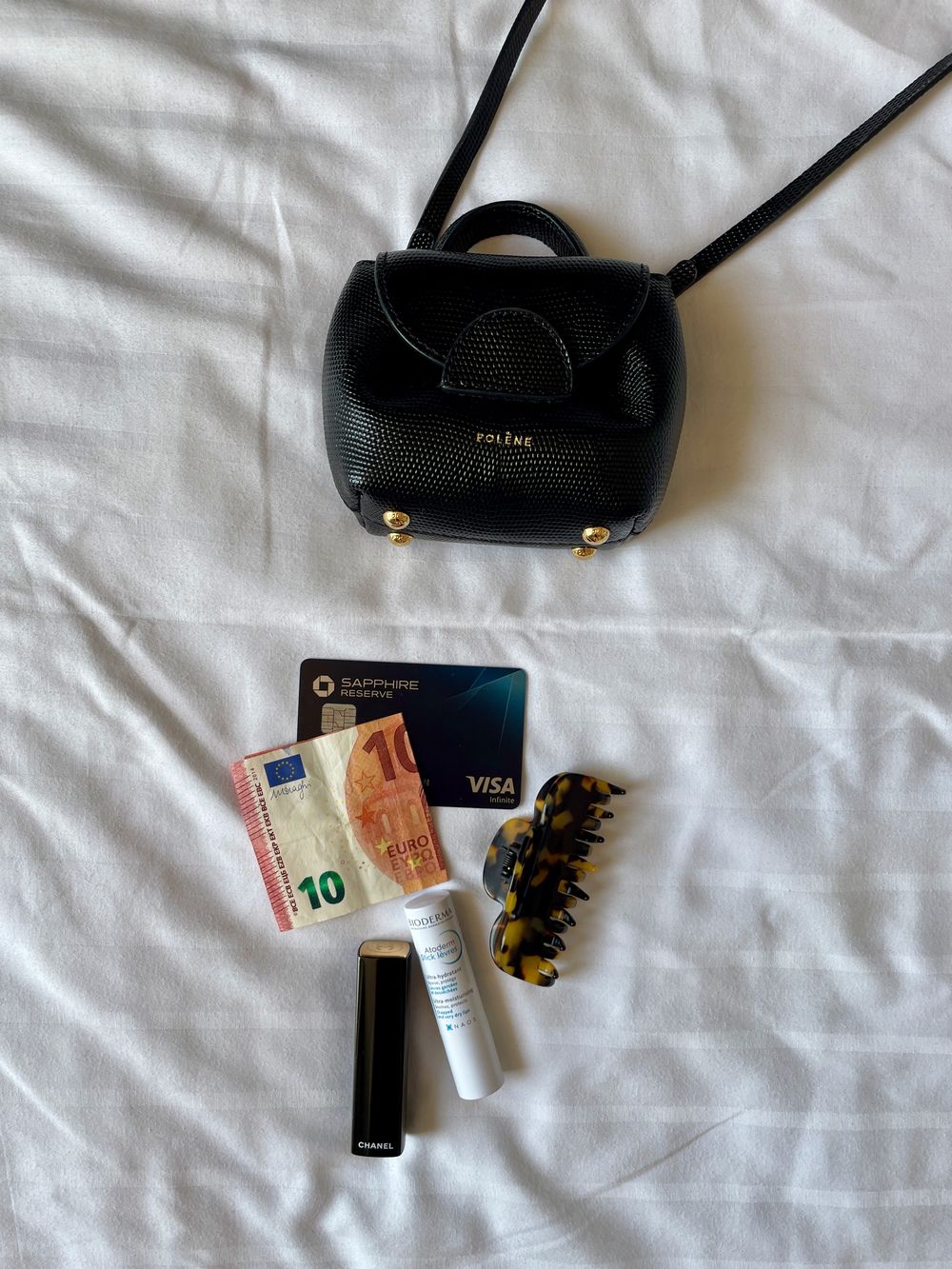 The leather has a grain texture and it's quite shiny. So this Micro bag could be perfect for an evening out when you don't want to carry a larger or more expensive evening bag.
Here are some stills from a Reels I shared about the bag!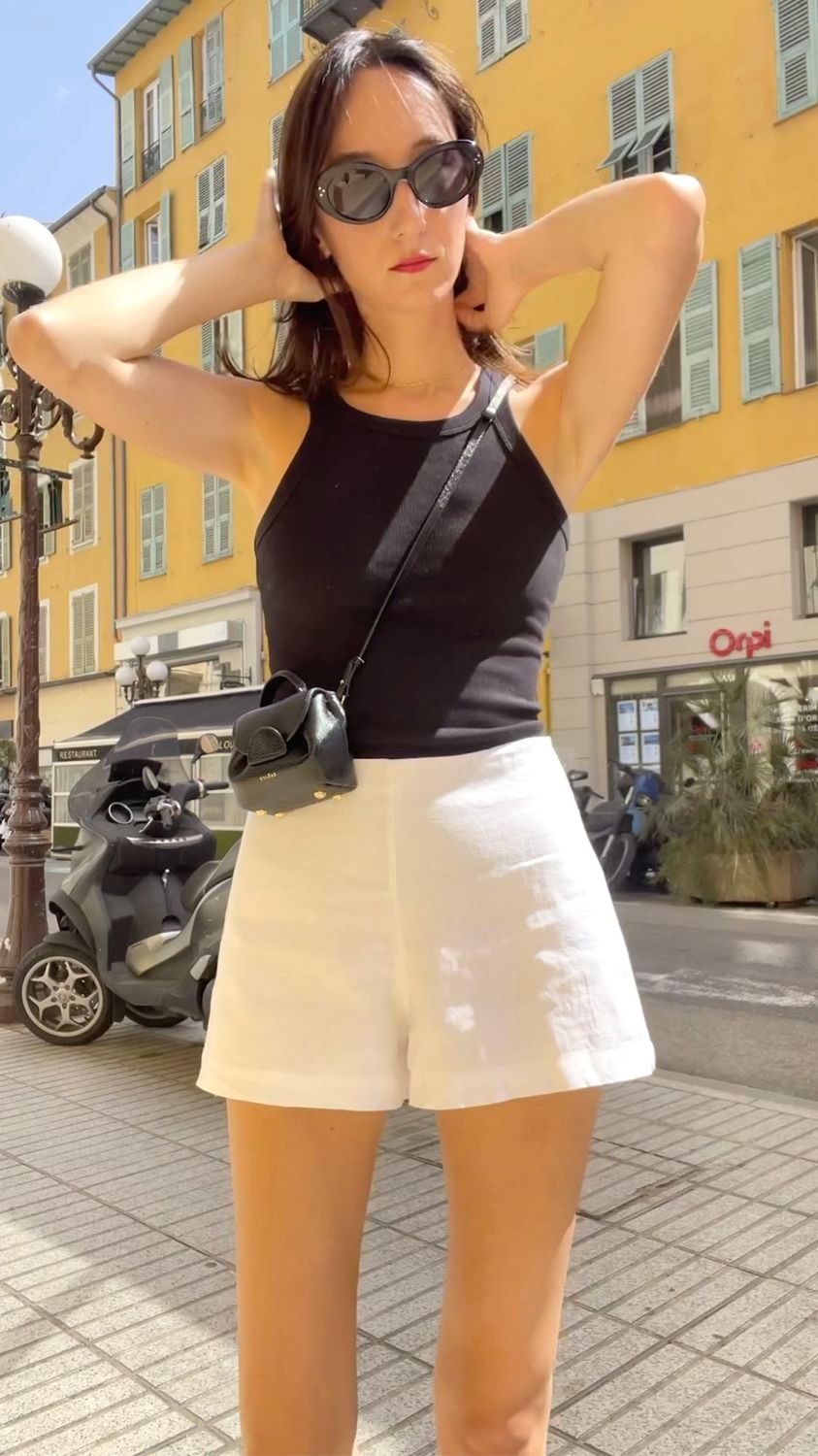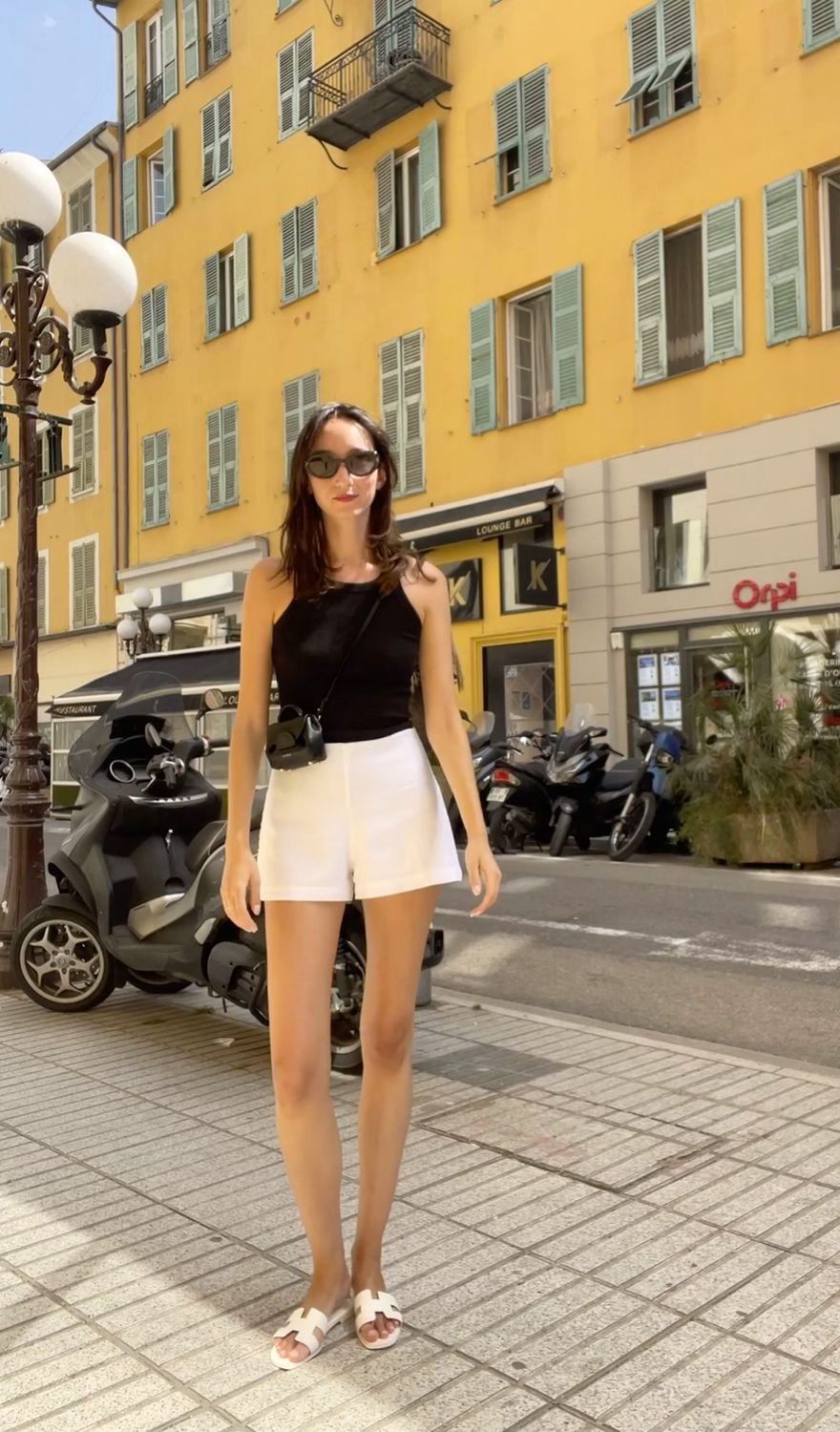 I have to admit, they're not the most practical bags, but they do look very cute when you wear them!