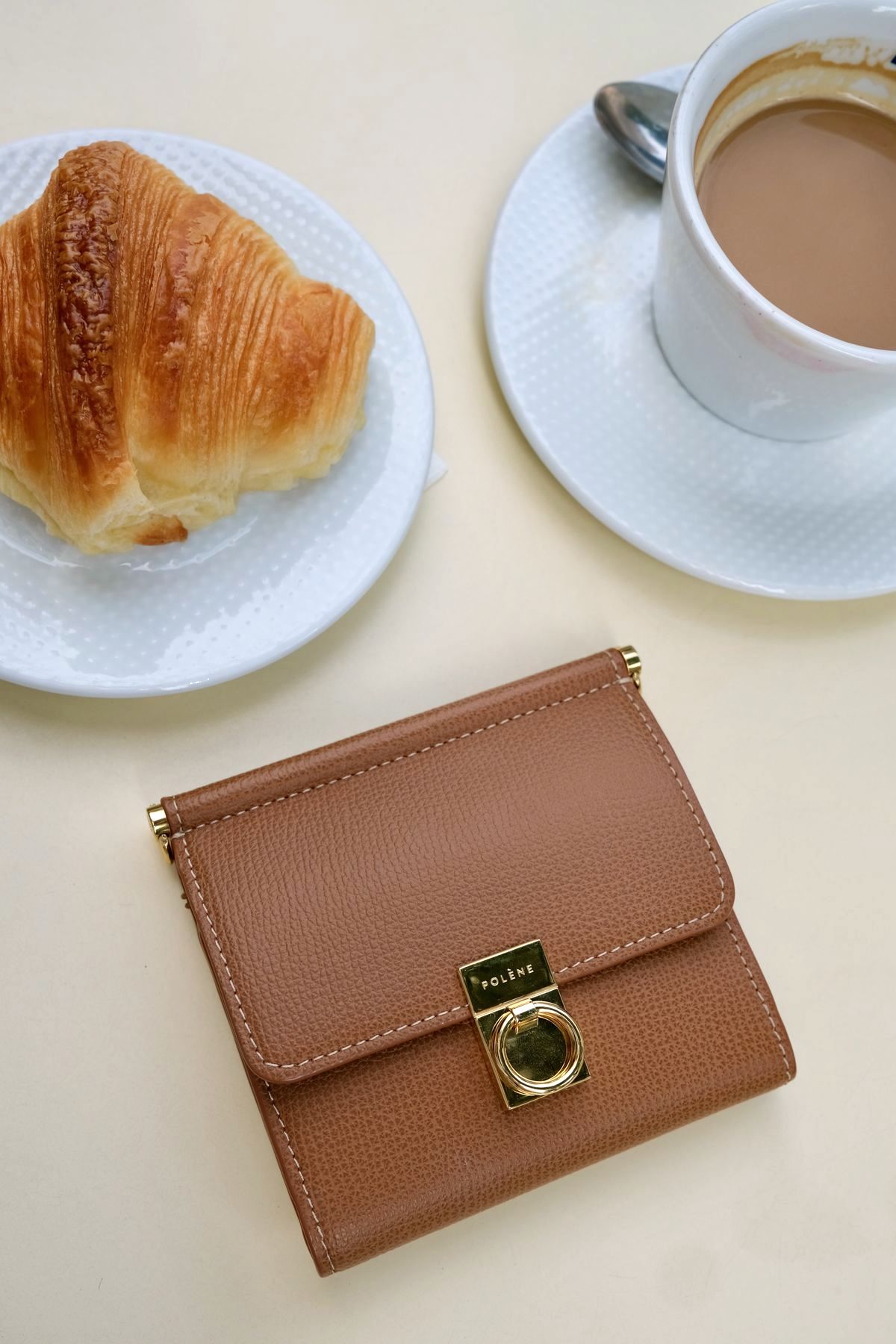 The Polène wallet is my new favorite leather French girl wallet that is affordable, practical, and chic.
Officially called the Polène numéro 7 crossbody wallet, this chic leather portefeuille has been designed with the same type of clasp as the Polène Numéro Sept handbag. This French wallet can be used in two ways: as a standard wallet or as a crossbody wallet.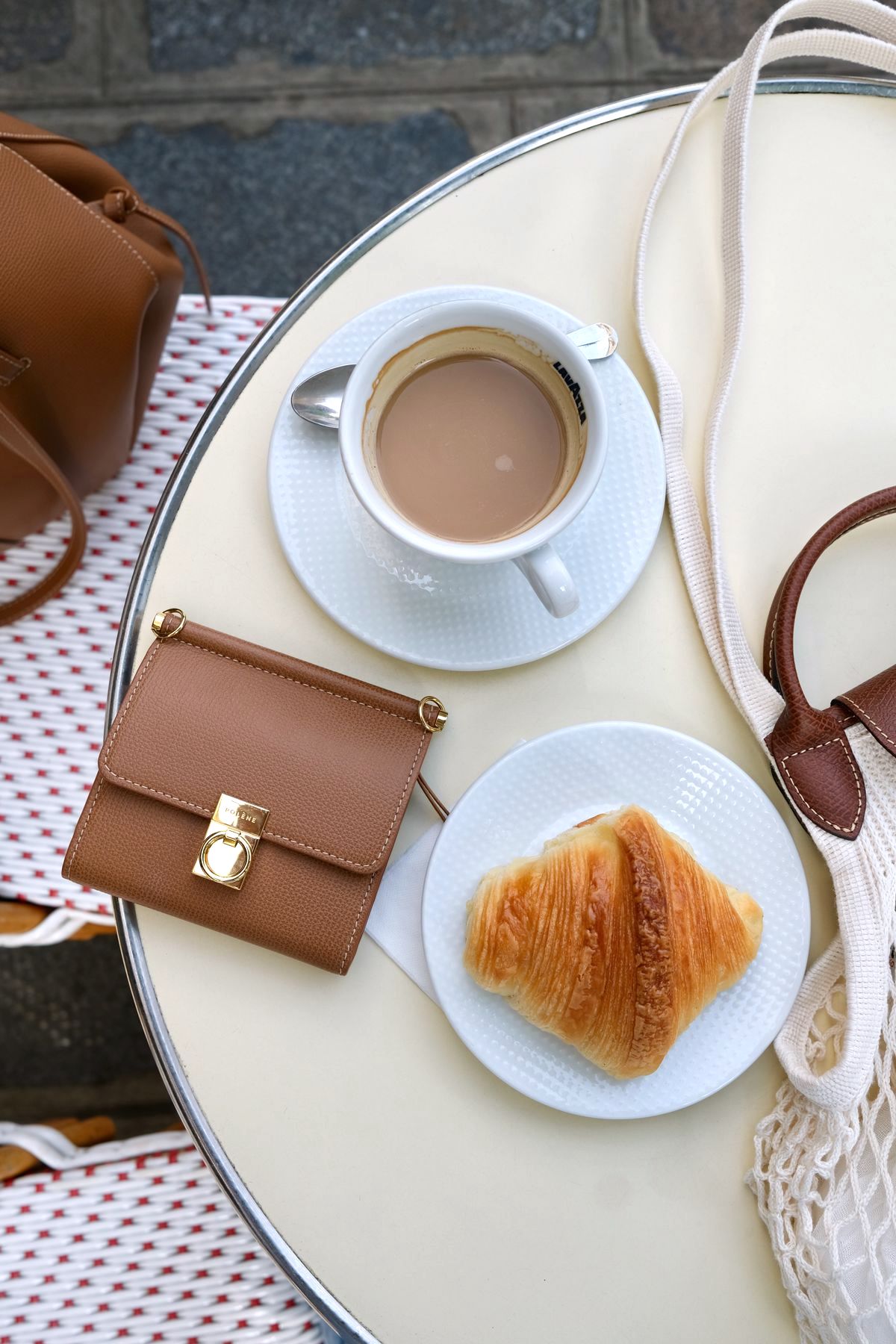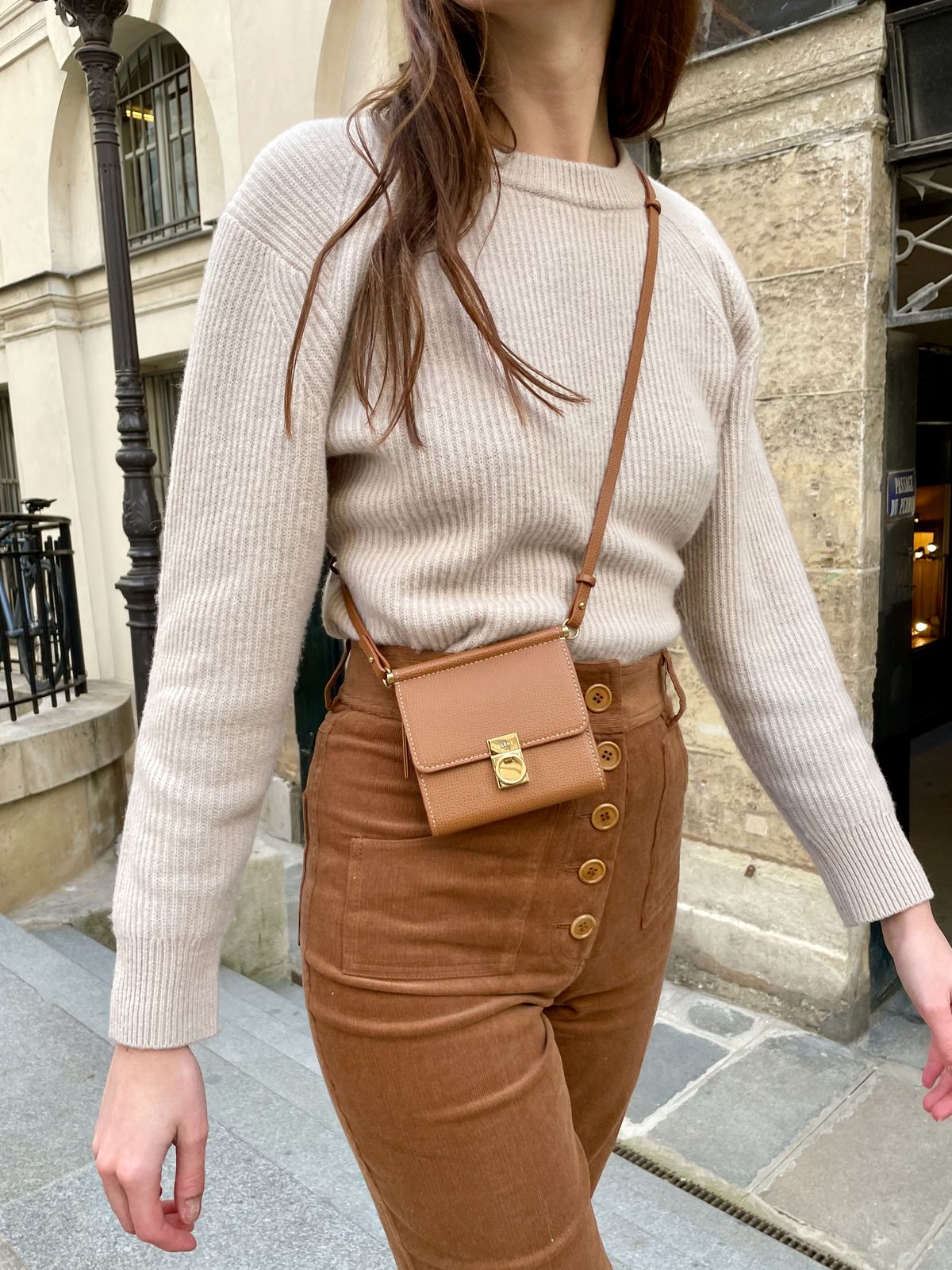 It comes with a long leather strap that can be easily removed when it is not needed. The strap is adjustable and allows you to wear this wallet crossbody against your chest. It's the perfect solution for when you are heading to the supermarket and need to carry heavy groceries back home. You don't really need a full-size handbag for this errand, so a crossbody wallet is perfect!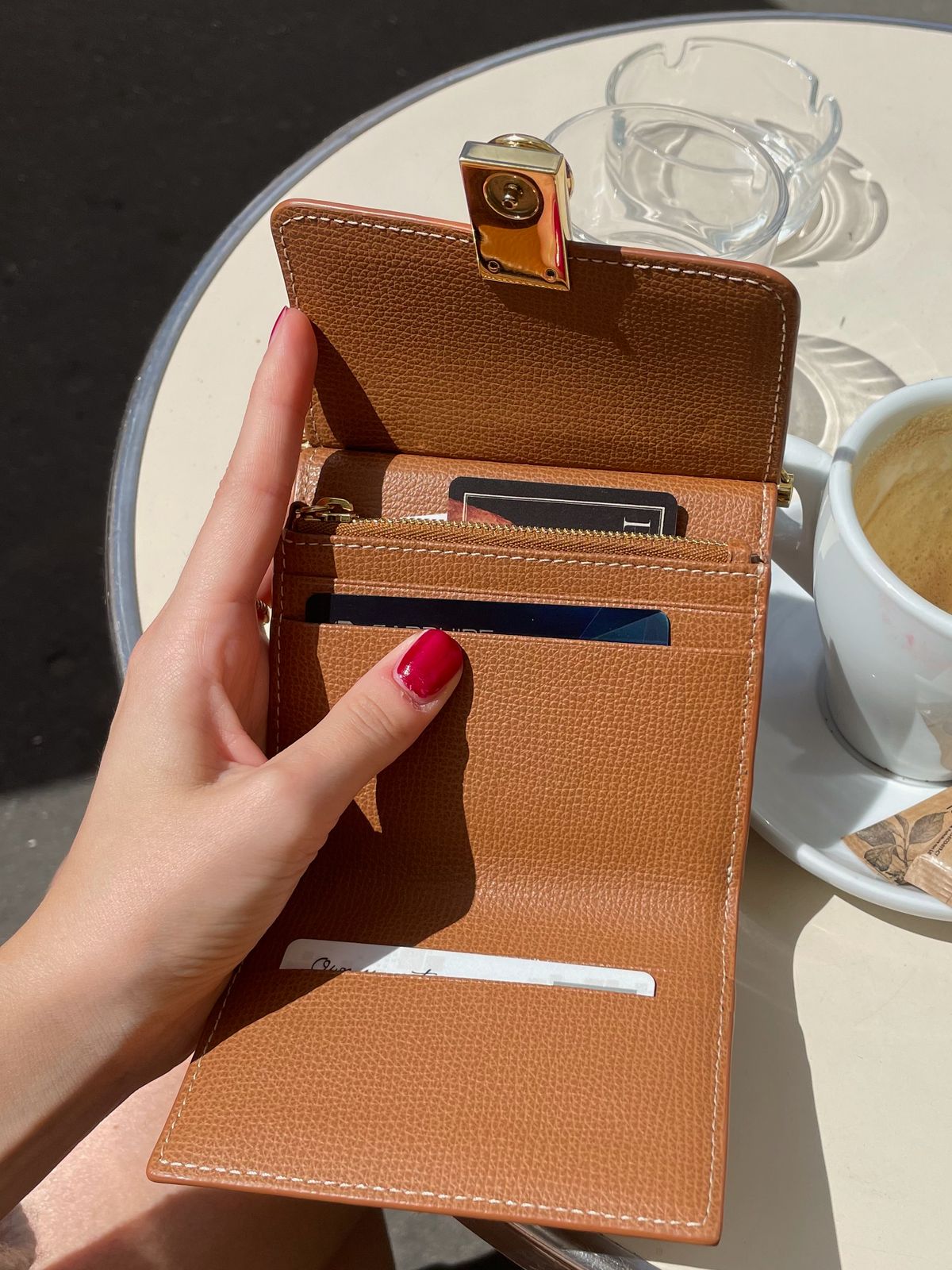 Inside the wallet, there are four shallow slots for credit cards (though you can definitely fit 2 cards in each slot if you needed to), a zipper pouch for coins, and behind that, a deep slot for cash.
It has a gold button closure and little gold rings around the upper corners where the crossbody strap is attached. The wallet comes in 11 colors, of which 8 are grained leather and 3 are smooth leather. Black, Bordeaux, and camel are my favorite colors! The wallet measures 12×12 cm and has a short depth of 1.5 cm.
Shop this camel Polène wallet.
About Polène
Polène is a contemporary French leather goods designer which is actually worn by French women. The French brand has exploded in popularity in France due to its high-quality leather goods production at affordable prices. It's like you're getting a luxury leather piece for 75% off. The handbag and leather accessories brand was founded by three French siblings Mathieu, Antoine, and Elsa Mothay who named the company after their Normandy country house. Polène ships to the United States or you can shop from their Paris boutique.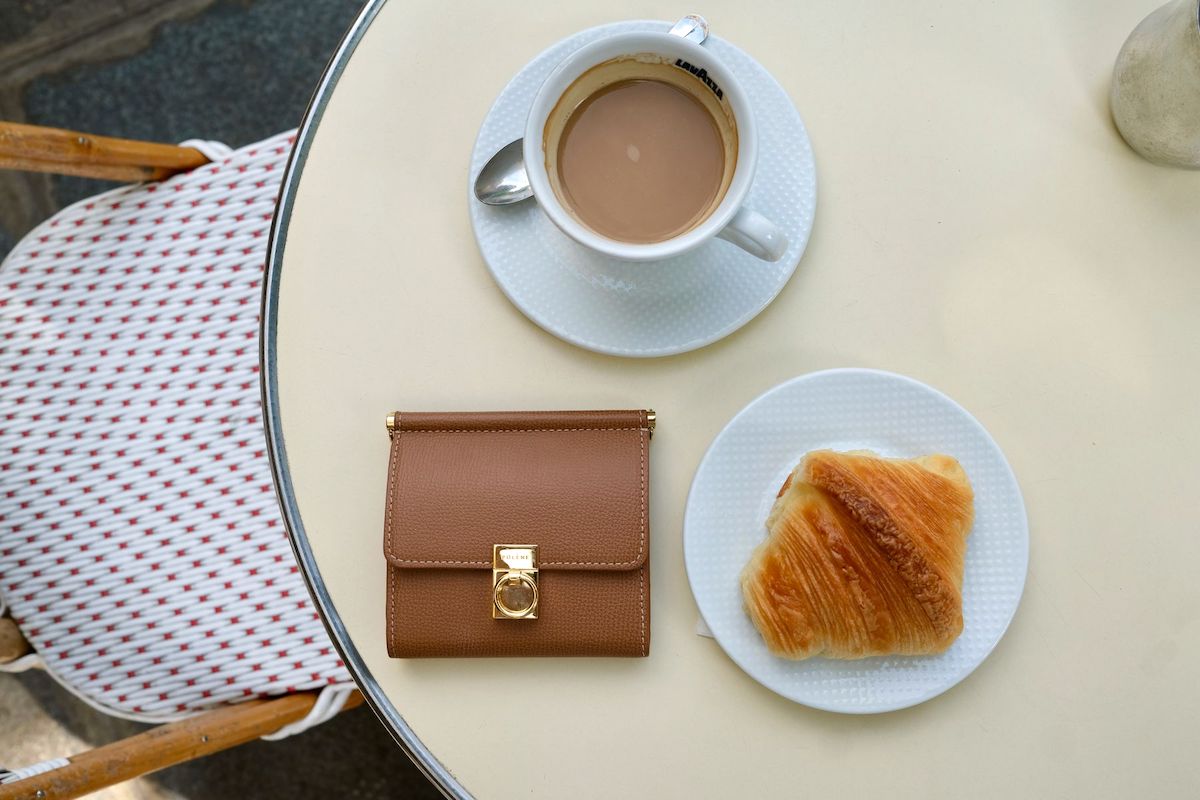 Read all my Polène handbag reviews.