Ever find yourself searching for a jacket or coat that you don't have? Yep, I've been there. It got me thinking: what outerwear essentials are necessary to have a complete French wardrobe? What colors would I need? What materials?
I narrowed it down to seven. These outerwear pieces are all French style approved. Obviously, if you're a fashion addict like me, you'll probably have even more than what's on this list, but I think this is a good place to start if you're just going for the essentials.
It's the bare minimum of jackets and coats that I like to have ready to go.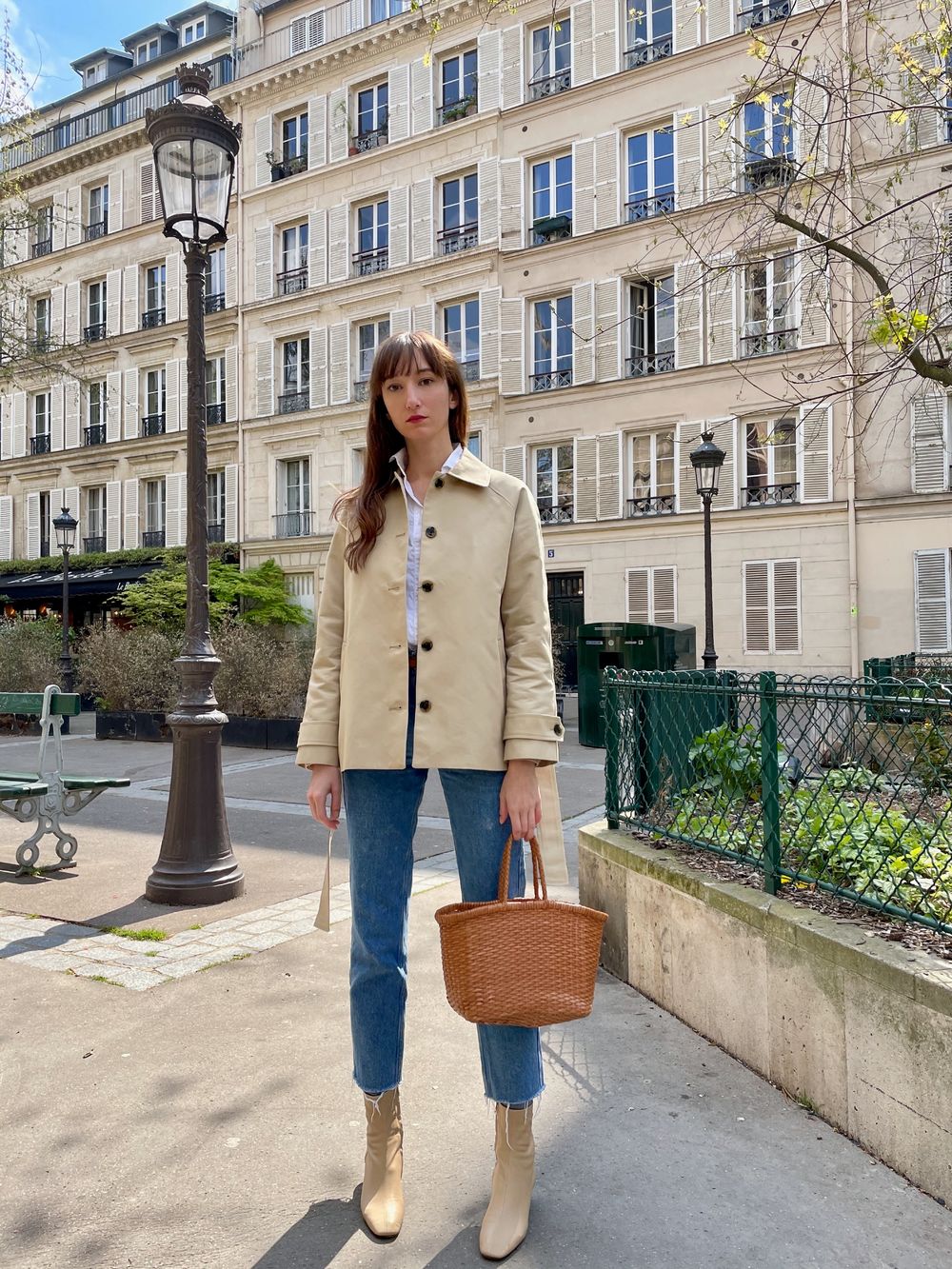 Outerwear Essentials
France has some very cool autumns and chilly winters, even if the season isn't as intense as our snowy American winters. Nevertheless, this outerwear will help you stay warm throughout the season – whether you're walking the streets of Paris in January or skiing the slopes of the French Alps. Come March, I start to swap out my winter coats for my French spring/summer outerwear. From thinner fabrics to lighter colors, there's definitely a difference between the jackets I use in spring and summer versus the colder months.
Here is everything you need!
Lastly, I always have one beige and one black cardigan on hand for spring and summer days when you need to cover up but don't want to wear a jacket. Cardigans can easily be stuffed into my handbag when I arrive somewhere and pulled back out when I need them. They are great for those days when the temperature swings a little too much throughout the day!
What do you think of this French outerwear list?