September is my favorite month of the year. It's not only the start of la rentrée, akin to the French new year, but it's also when I celebrate my birthday. Celebrating birthdays has never been a favorite thing of mine to do, but the older I get, the more I realize how fragile life is, and I figure, why not celebrate being alive? Many people don't get the chance to celebrate another year of life, so it's important to remember to practice gratitude on one's birthday.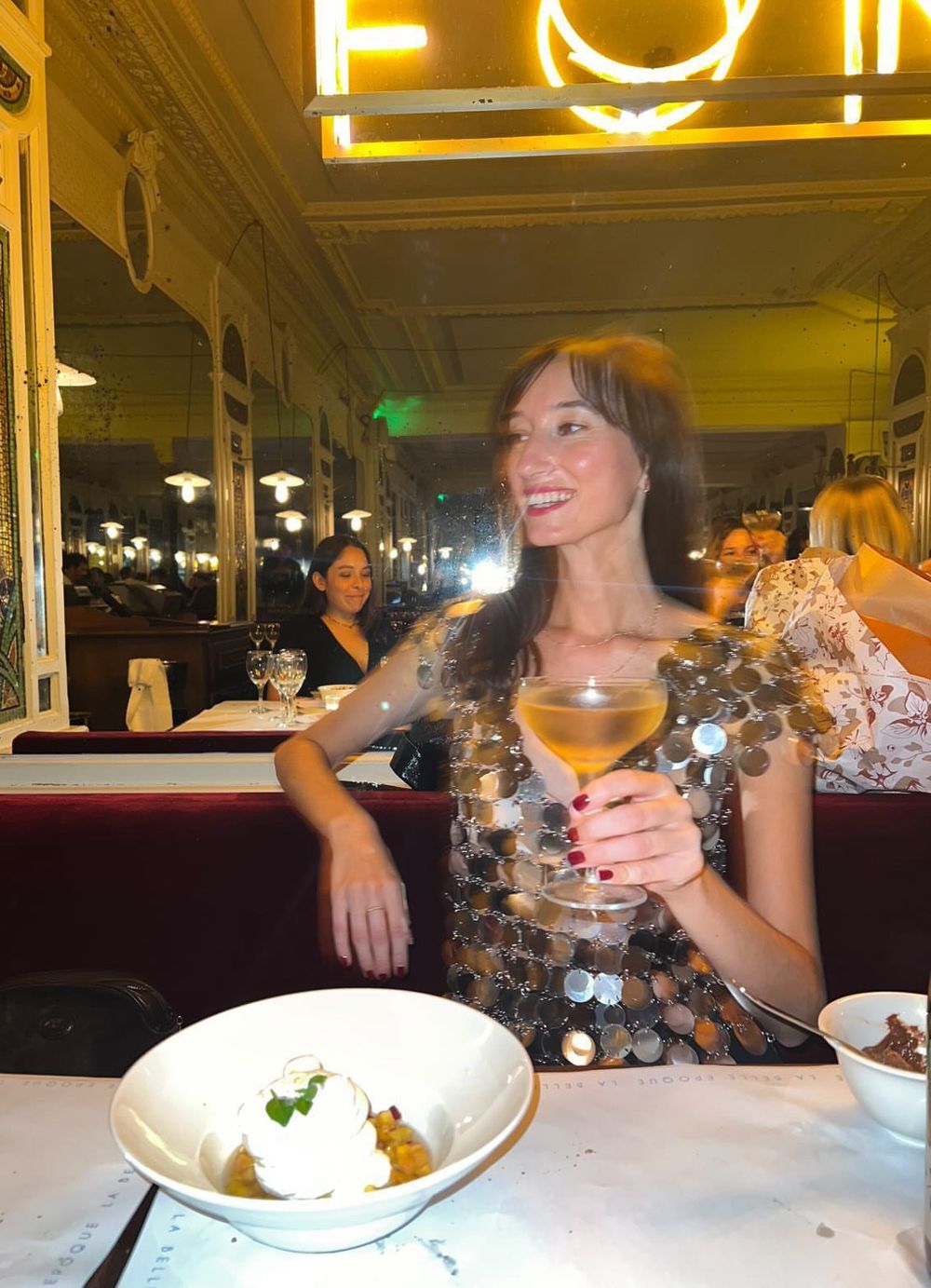 This year, I held a small dinner for 7 of my closest friends in Paris at a beautiful French restaurant in the center of Paris called La Belle Epoque.
I wore the iconic chainmail top by Paco Rabanne paired with my black Levi's 501 jeans. My friend Camille said she spotted me from across the street – that's how much attention this top attracts! It gently reflects light and has a real 1960s vibe to it. I loved it immediately!
I bought my first pair of Roger Vivier shoes for the occasion. I went with the iconic Belle Vivier model in a cherry red color. The shoes added the perfect splash of color to my Paris birthday outfit!