Spring creeps up on us slowly here in Paris. One day it's freezing cold, and then seemingly overnight you start to feel warm with your coat on. You start checking the temperature each morning, and surprisingly, it's warmer than you expected.
Spring afternoons in Paris are my favorite. Luckily, I don't go to an office every day so I can change my outfit before heading out for any afternoon meetings. I often layer up in the morning, but in the afternoon, it's not necessary.
Here are a few easy to replicate French spring outfit ideas. You can put these together with pieces found in the French Spring/Summer capsule wardrobe collection.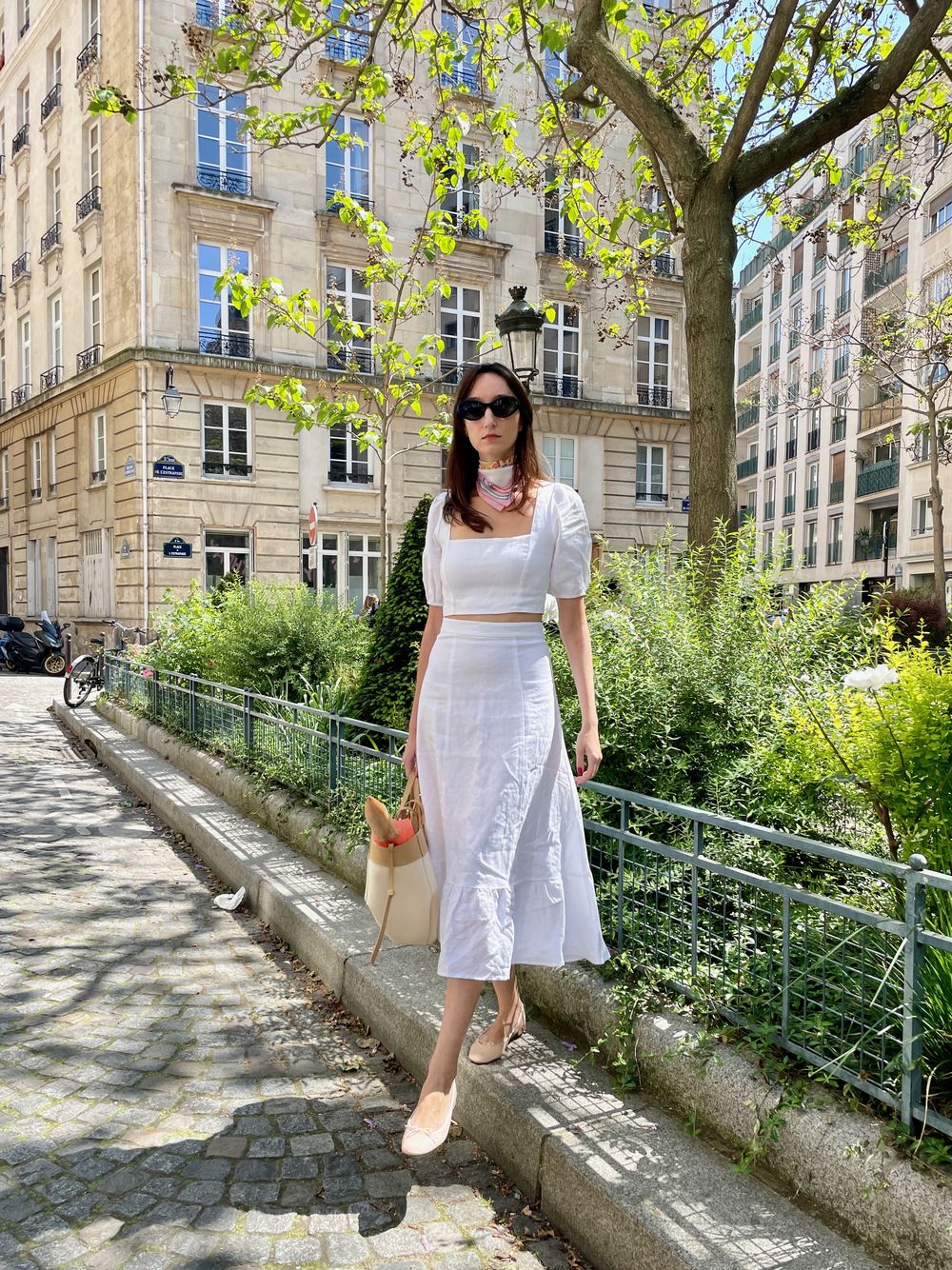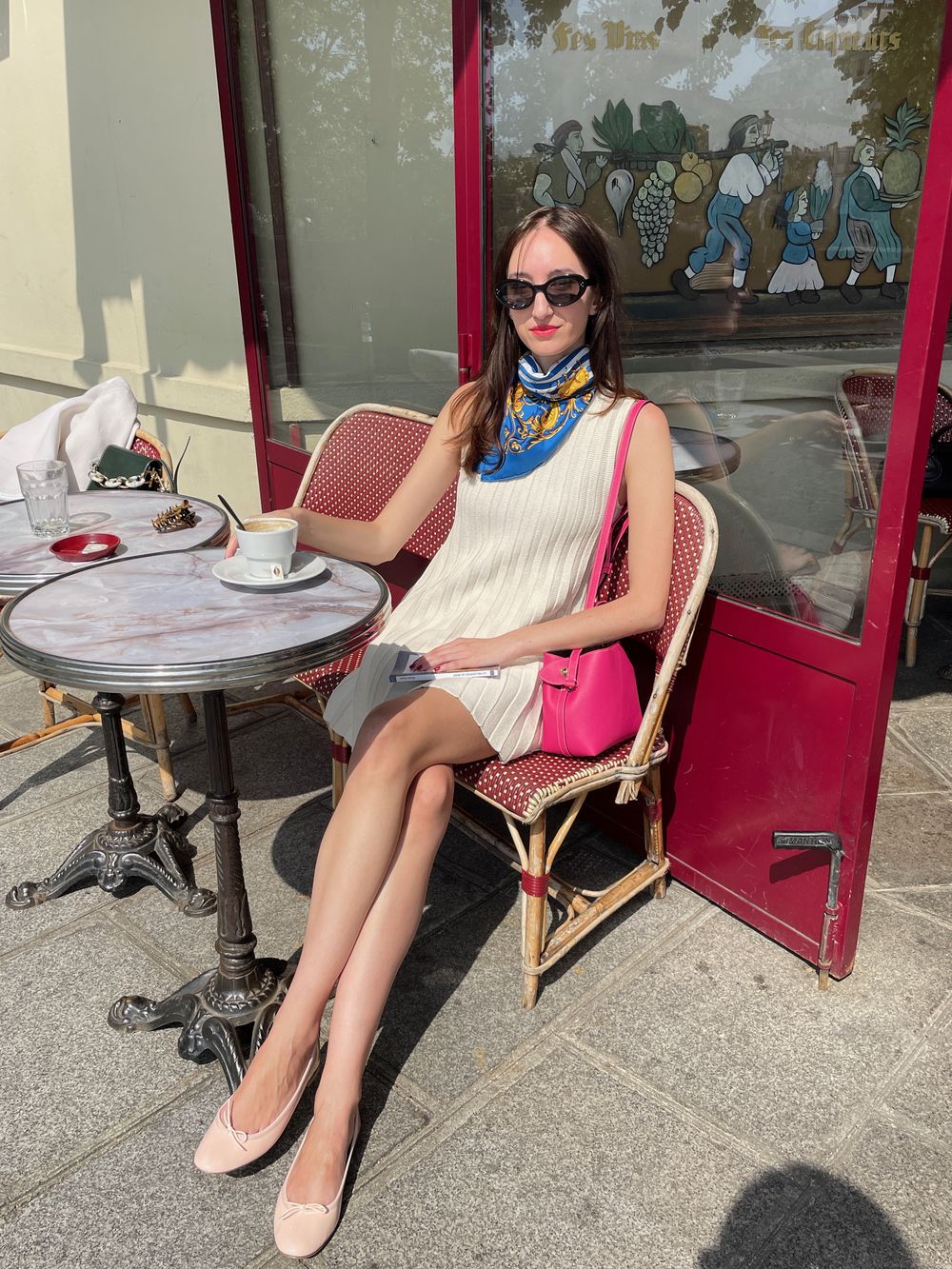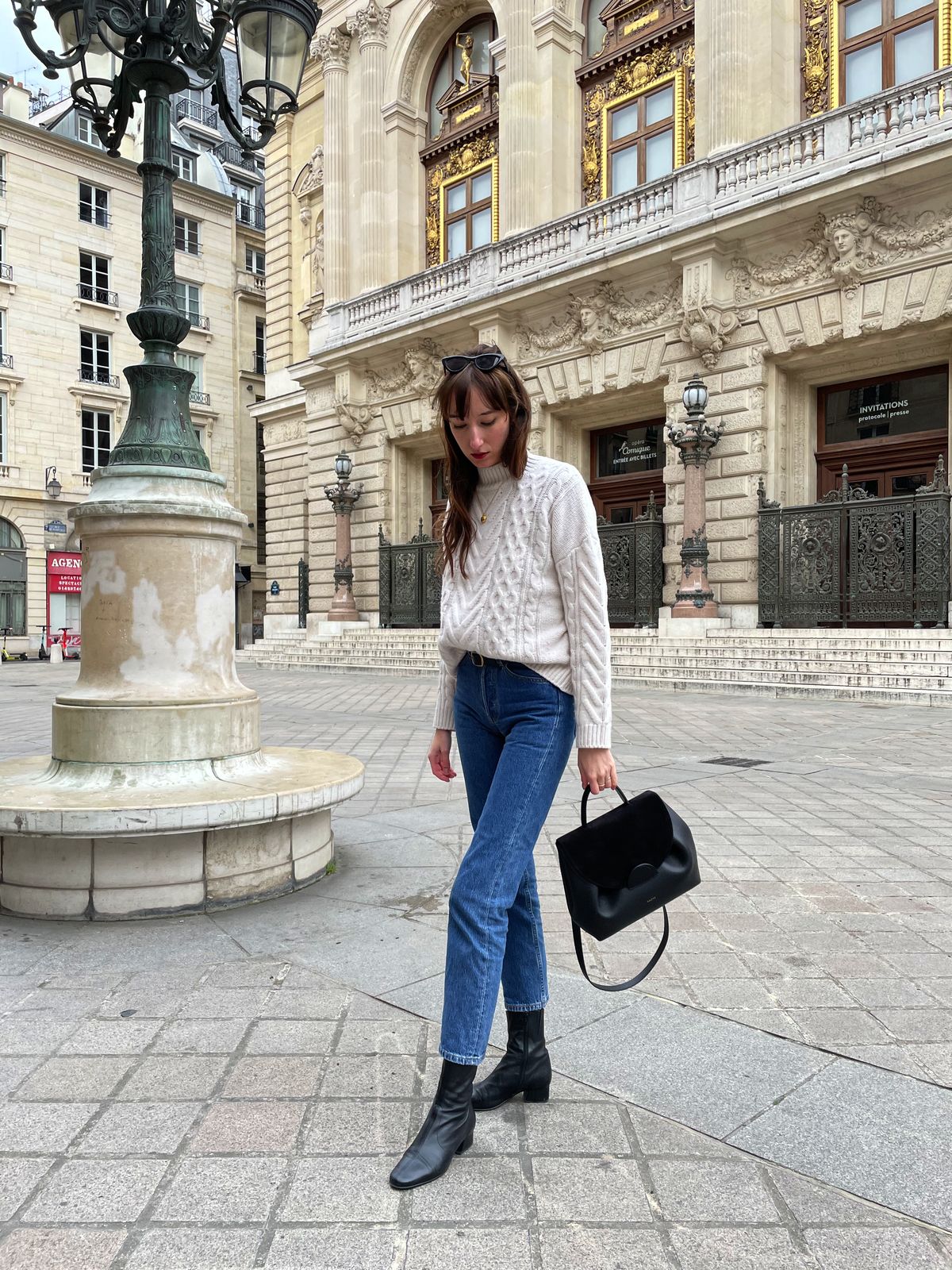 Cozy Sweater + Jeans + Ankle Boots
This is my go-to spring outfit and it's the one I wear most often for sure! It's so easy to put this outfit together, and I have a nice collection of warm sweaters I rotate through. I have to say it feels sooo good to not wear a winter coat in early spring, so this is one outfit I turn to as soon as I can.
Pastel Dress + Knee-High Boots
I love wearing pastel dresses in springtime. If it's still chilly I go for a midi-length dress, and once it warms up, the hemlines get shorter! Pastels are obviously a bit of a springtime cliché but I still adore wearing them. I have a great pair of beige knee-high boots from Bobbies which are perfect for spring.
Sweater + Midi Skirt + Boots
Another win for the springtime sweater! This time I would pair it with a midi skirt and a great pair of ankle boots.
Beige Jeans + Knitted Top + Flats
I am a huge fan of beige pretty much year-round but it works so well in spring with a cute and thicker knitted top. I love buying sweater tops made of a thicker material than a t-shirt because these early work to keep you warm without making you feel bulky. I found some great ones at Sandro, but brands like Banana Republic and Everlane make great versions of these knit sweater tops.
Knit Dress + Straw Bag + Flats
A knit dress is perfect for spring because it's thicker yet still keeps you free of too much outerwear. Pair it with a cute straw bag and a great pair of ballet flats, and voilà you've got the perfect French spring outfit!