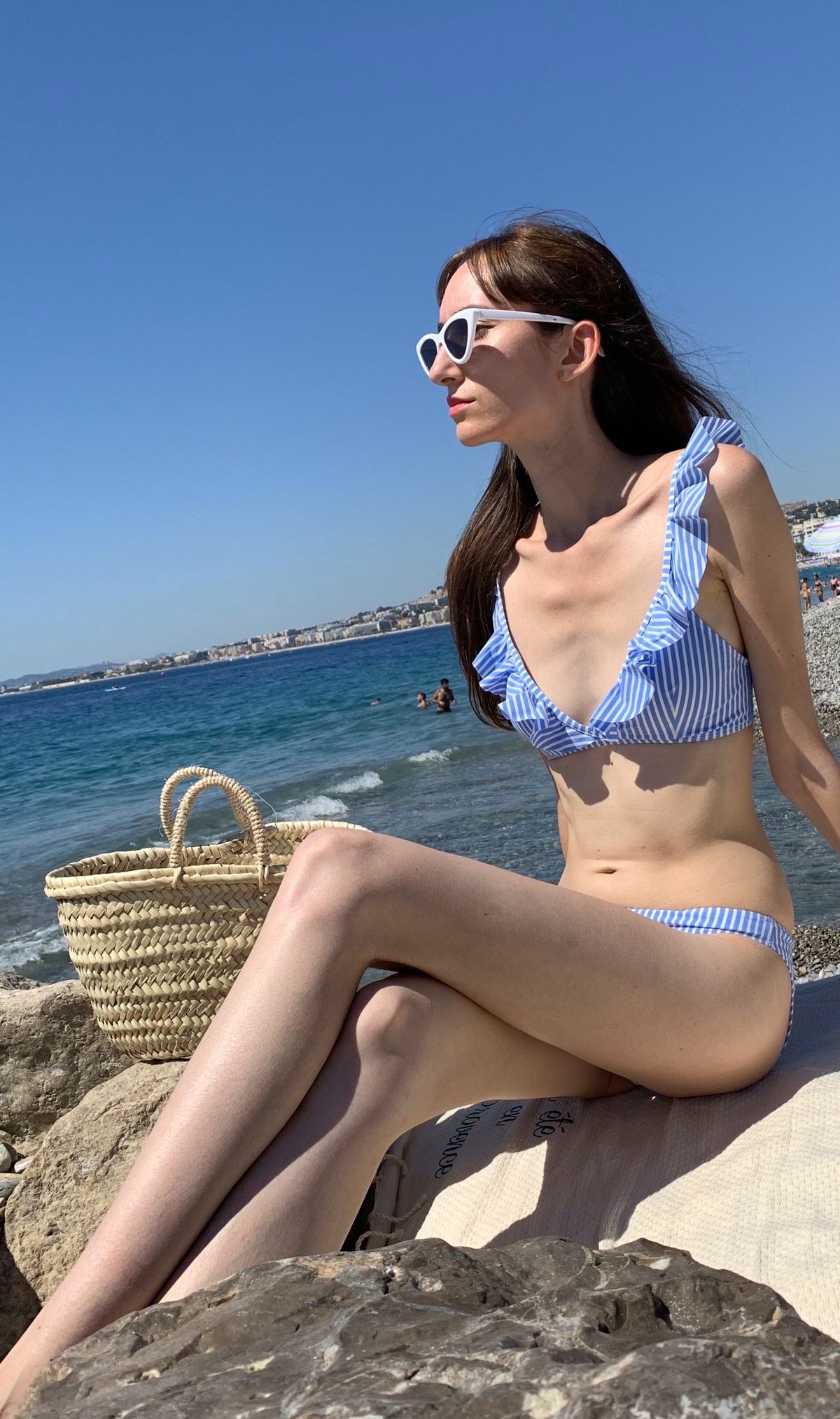 Summer is without a doubt my favorite season of the year. Travel restrictions eased this summer in France so thankfully I was able to visit a few beaches along the Côte d'Azur and spend some time in the sun.
If you want to dress like a French girl this summer, then these French swim brands for swimsuits and beachwear will have you looking like you just got back from la plage in the south of France!
This is a short list of my favorite French swim brands to shop, some of which are currently having end-of-season sales!
Shop responsibly 😉
French Swim Brands
Over half of France's borders are essentially coastline, so it's no surprise that the country has a strong beach culture. From the northern shores of Deauville to the western waves of Biarritz, and down to the salty Mediterranean waters in Cannes, there are lots of diverse places to enjoy the beach in France.
These French swimwear brands will help you fit in like a local during your next trip…
Eres
Eres is a classic French swimwear brand that French women have worn for generations. Founded by Irène Leroux in 1968, Eres open its first shop in Paris at the height of the famous May 1968 student riots. The original store still stands in the Madeleine neighborhood at 2 Rue Tronchet, 75008 in Paris. Today, Eres is known for creating the ultimate luxury out of simplicity when it comes to swimsuit design.
You can shop Eres at Net-a-Porter, 24S, Bergdorf Goodman, Matches, and Farfetch. I recommend the Aquarelle swimsuit from the "Les Essentiels" collection for a French girl swimsuit staple.
Vilebrequin
Another timeless French swim brand, Vilebrequin was founded in Saint-Tropez in 1971. The brand was created by Fred Prysquel, a photographer, and sports car enthusiast who was inspired by the colorful swim shorts he saw while traveling in St. Tropez. He started designing swimwear for himself and his friends and soon opened a small boutique in the town.
The name "Vilebrequin" means "crankshaft" in French, and was chosen by Prysquel because it was a word that was difficult for non-French speakers to pronounce, which added an element of exclusivity to the brand.
Vilebrequin's first collection of men's swimwear featured colorful prints and unique designs, such as a turtle-shaped pocket on the back of the shorts. The brand's swimwear quickly gained popularity among the jet set and became a must-have for beachgoers in the 1970s and 1980s.
In the 1990s, Vilebrequin expanded its product line to include women's swimwear and beachwear, as well as a range of accessories such as hats, towels, and bags.
With easygoing styles, you'll find the perfect French swimsuit for the whole family right here. Shop via Bloomingdale's from the US.
Ysé
Ysé is the cool, French girl swimwear brand you must know about. They were kind enough to gift me a swimsuit last summer so I got to see firsthand how high-quality their swimsuit materials are. Ysé embodies the natural approach to French beauty in creating their suits for a wide range of cup sizes and notably, without padding or molded cups.
Anna Rosen
Anna Rosen is a retro-inspired French swim designer that uses luxury fabrics to create beautiful summer pieces. Designer Anna Rossen was initially inspired by her mother's vintage bikinis when she launched her line. You can feel the Mediterranean warmth in each of her pieces!
Leslie Amon
Leslie Amon designed the ideal French girl swimsuit flattering for all body types. With simple forms, high waists, and gingham prints, it's the dream vintage-inspired swim collection for sure. Amon's swimsuits are made in France, at a factory not far from her Paris home. Shop via Net-a-Porter and Shopbop.
Yasmine Eslami
Yasmine Eslami has been a cult, French girl favorite swim brand for years. Jeanne Damas modeled for the brand as early as 2011 and she later did a swimsuit collaboration with the French brand in 2017. For a sultry French swimsuit, go with Yasmine Eslami, for sure!
Girls in Paris
Girls in Paris is a provocative swim and lingerie brand from France. The styles can be sweet like gingham or wild like tiger print!
Livvy Studio
Livvy began as a high-end lingerie studio, and has since expanded into minimalist swimwear you can lounge in all summer long. This ring bikini gives me darker Jane Birkin 60s vibes.
Noo Paris
Noo's contemporary swimwear design offers a fresh approach to the traditional French bikini. Sticking to a black tone this season, each of Noo's sharp, geometric designs would look lovely on so many different body types. An added bonus: the suits are made from 100% recycled fibers!
Anja Paris
Anja Paris is a 100% recycled French swimwear brand to know. Transparency is at the forefront of the business. Anja's swimsuits are produced in Porto, Portugal by seamstresses who are paid a fair living wage. The swimsuit fabric is certified Oeko Tex Standard 100 – meaning no health-harming materials – and each piece is sent in 100% ecological packaging. They have stores in both Paris and Saint-Tropez or you can shop via Galeries Lafayette.
Calarena
This Corsican swimwear brand will have you Mediterranean beach ready in no time. Launched in 2004 by two Corsican-Italian sisters, it's clear that Mediterranean culture is in their blood! Calarena is a true, south of France swimwear brand to watch!
Albertine
Albertine began as a French corsetry brand back in 1913. Eventually, the two sisters who run the company today breathed new life into the brand by creating modern-day lingerie and French swimwear.
Nénés
With retro designs and prints like lemons, florals, and gingham, Nénés is a French swimwear brand that shows you can be eco-friendly and make great designs at the same time.
Khaven
The concept of Khaven swimwear was dreamed up in Casablanca, the founder Kenza's favorite city. Not surprising when you look at the bohemian-influenced design including muted colors and woven swimsuit straps. This is one boho Parisian swim brand to keep an eye on!
Sézane
Lastly, although Sézane is not exclusively a swimwear brand, it's worth checking out for the beautiful, affordable French swimsuits!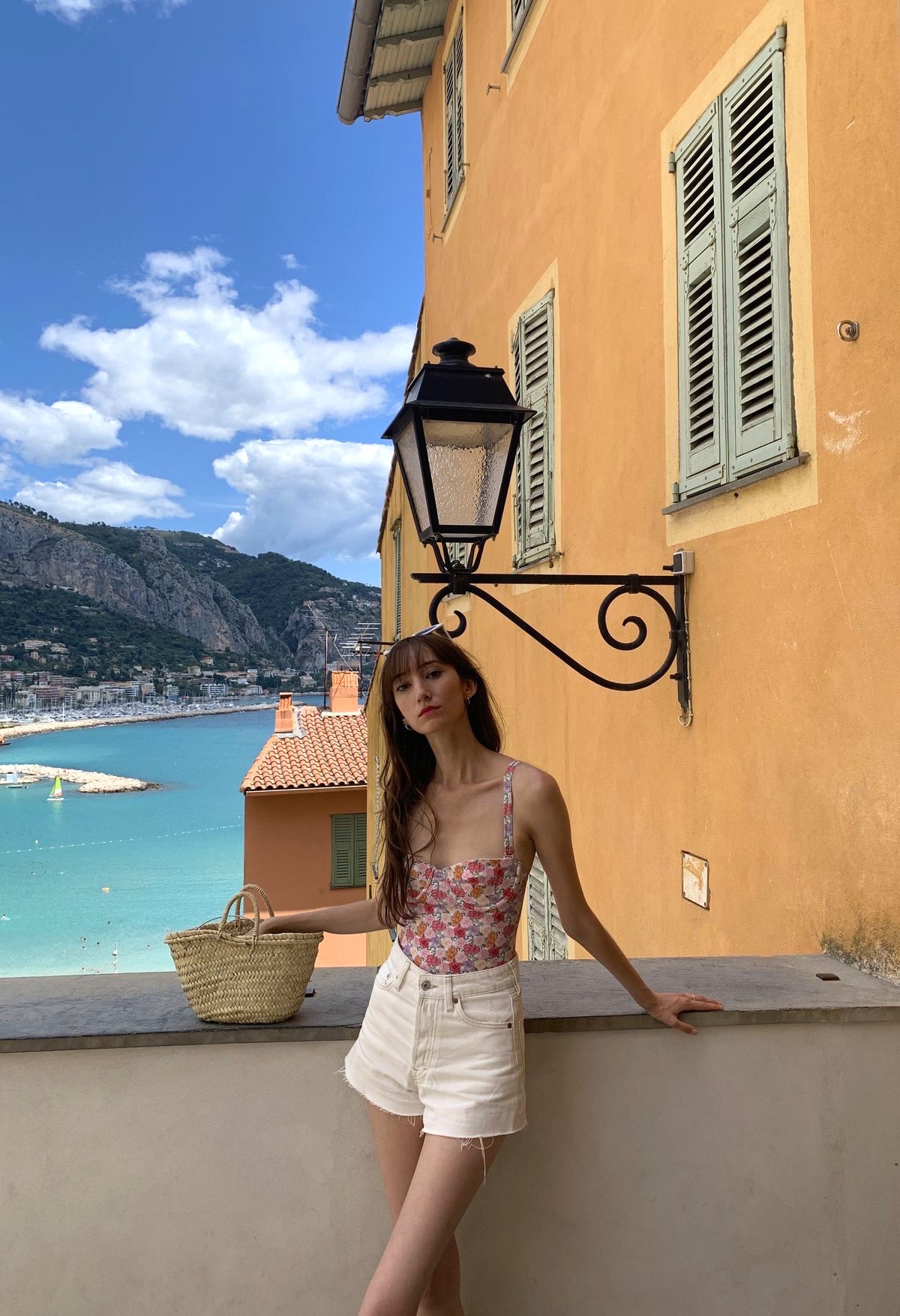 Next up, read about the French beachwear essentials you'll need!
What are your favorite French swim brands?