Ever wonder what the most popular French girl swimsuit styles are? Here is a quick list of the French swimsuit styles you'll find on women vacationing in the French Riviera, on the island of Corsica, and the sandy shores of Deauville.
French Swimsuit Styles
I live in France and I love taking vacations to different French summer resorts in July and August. I always make sure to pay attention to the different swimsuit styles that French women wear. These are the styles I see most often for swimwear!
If you are building a French girl summer wardrobe, you'll need at least one of these swimsuits!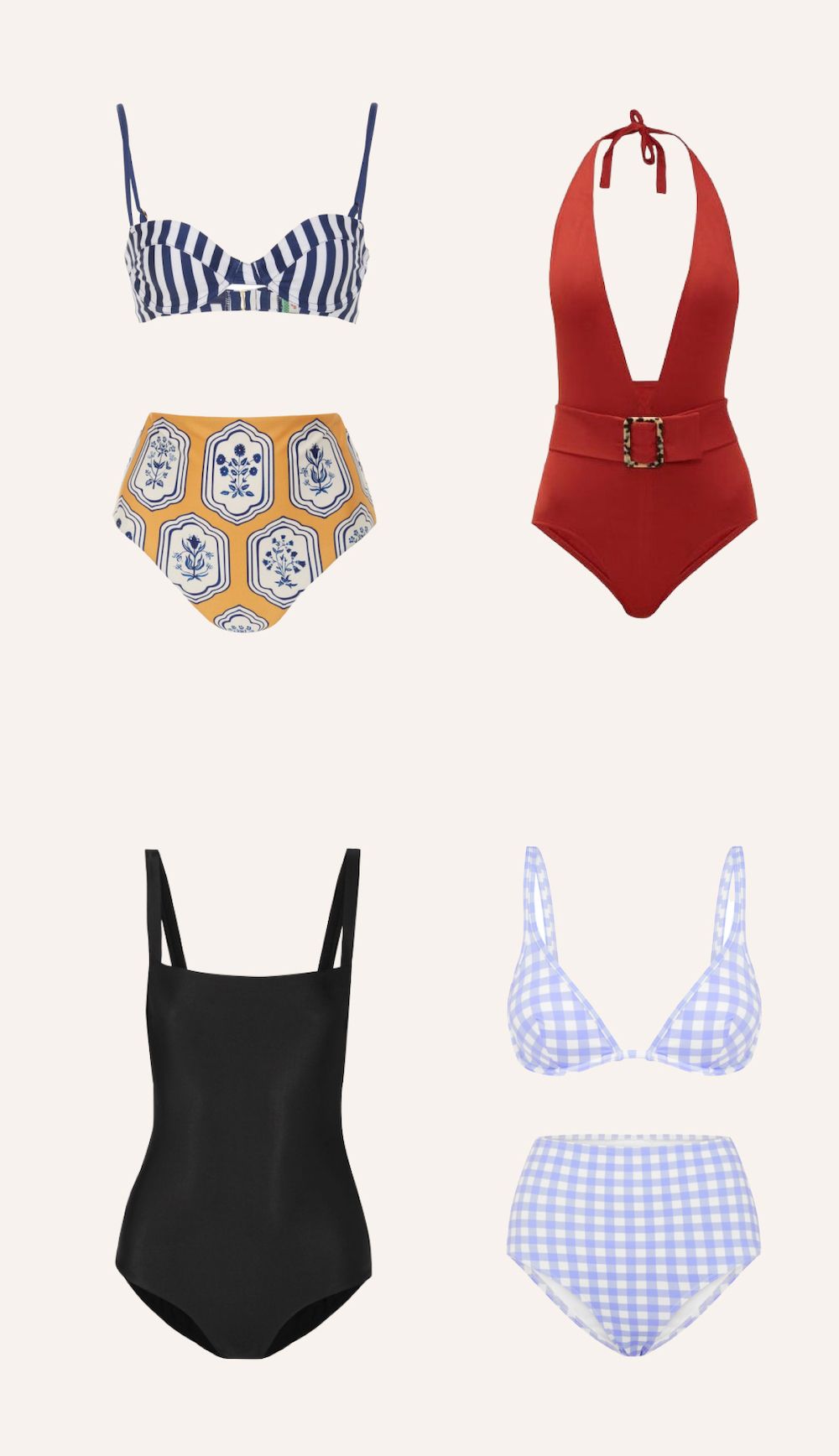 These are the best swimwear styles to shop from France's best swimwear brands.
One-Piece Swimsuits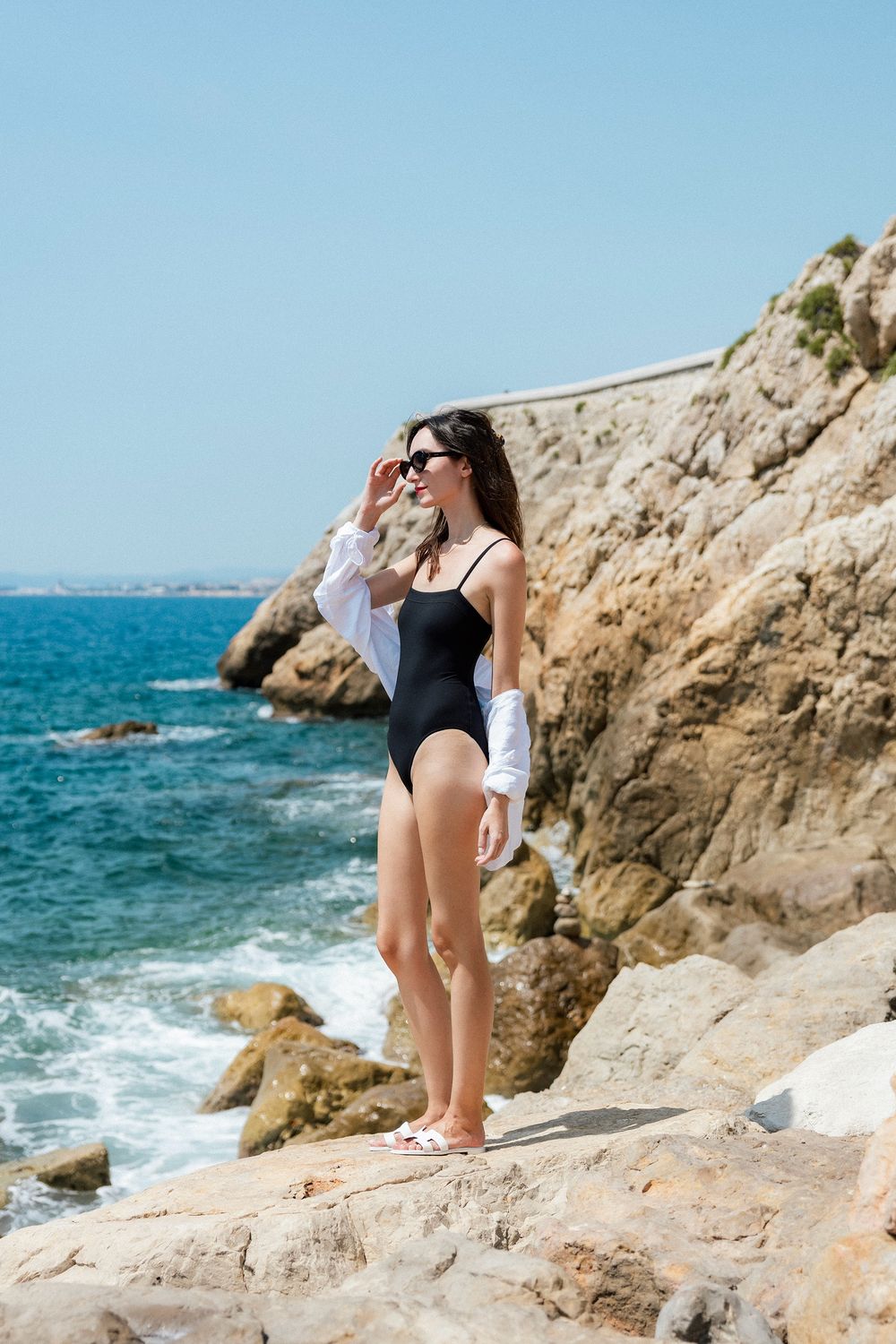 French one-piece swimsuits may feel a bit old-fashioned, but trust me, they're very much in style in France. I love my black Eres Aquarelle swimsuit.
High-Waisted Bikinis
Did you know the bikini was invented in France? French girls are keeping the vintage high-waisted bikini style in fashion.
Bandeau Bikinis
A chic bandeau bikini by luxury French swim designer Eres is the swimsuit of choice for it-girls across France.
I hope these swimsuits help you get chic French girl summer style this year!
Bon voyage!