Summer's coming up and if you don't own any French one-piece swimsuits, check out some of these chic French girl one-pieces that I love.
While most women prefer wearing bikinis nowadays, I think there is a certain elegance to wearing a one-piece swimsuit. Not to mention, these French girl swimsuits are also very practical for the early summer season when it's still a bit too cold for wearing a two-piece.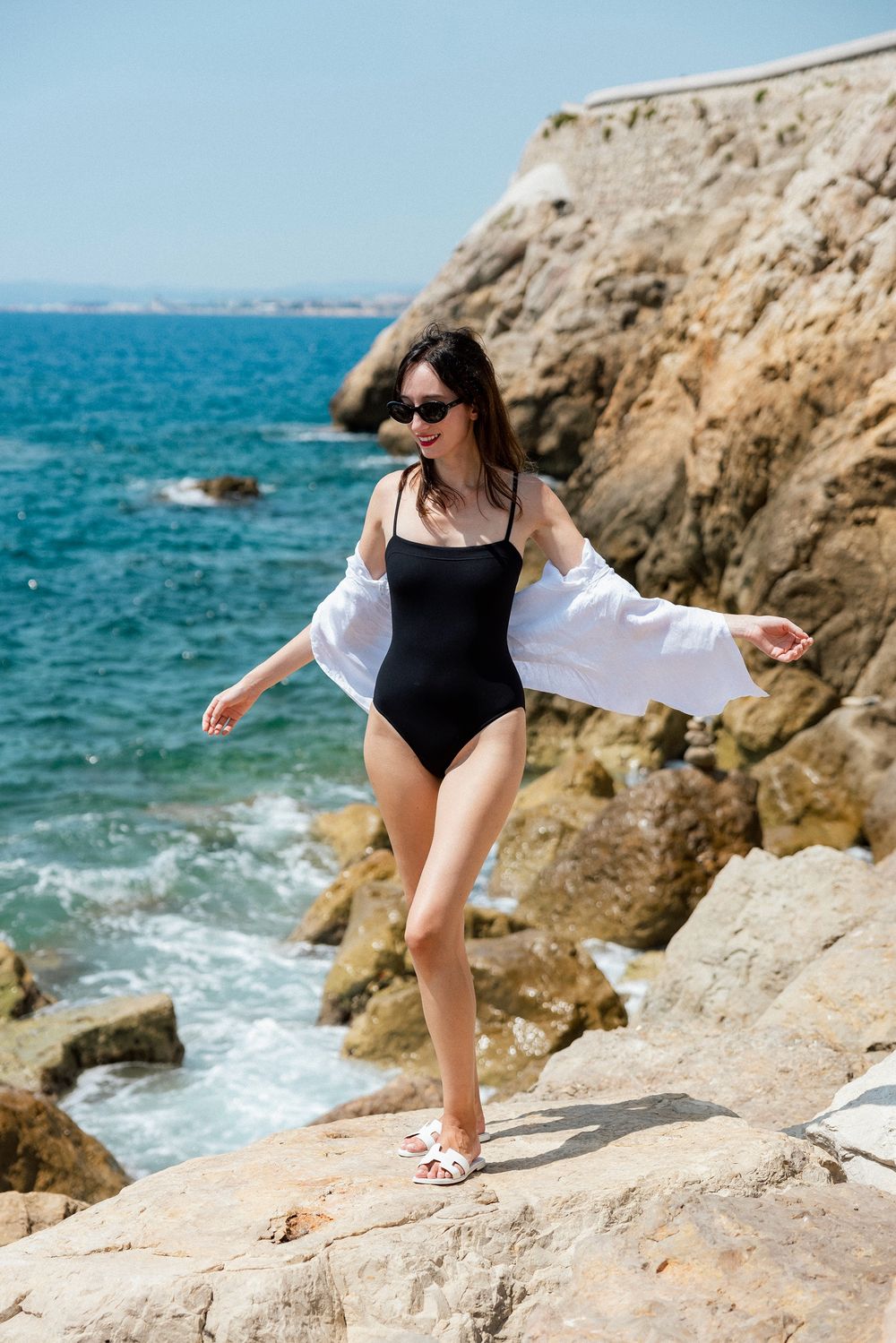 French One-Piece Swimsuits
Here are the best French one-piece swimsuits for chic French girl summer style on your next vacation, no matter where that may be. If I had to pick one favorite, I would choose the luxury Eres Les Essentiels Aquarelle swimsuit in chic black.
Any of these one-piece swimsuits would be perfect for your French summer wardrobe this year!