Ever wish you could raid your favorite French influencer's closet? Well, now you can, sort of.
These French influencer brands are as close as you can get to mirroring French style and beauty. Founded by successful influencers in France, these brands show no signs of slowing down. Whether your style is 90s French, vintage French, or modern French, there's an influencer-founded brand for you. These are the best ones to know about!
Here is a list of the best French influencer brands which epitomize French girl style.
Pujka
Pujka is the newest on the list so I figured I'd include it first. While still very much under the radar, Pujka already has a small yet devoted following. Founded by our favorite French 90s girl, Sabina Socol, the collection is a true reflection of Sabina's laid-back 90s style. The first capsule collection is quite small, but more launches are planned for the near future so stay tuned for the next drops by following @pujkaparis.
Rouje
One of the most famous and successful French influencer brands is Rouje, the feminine vintage-chic brand founded by none other than Jeanne Damas. This born and raised Parisian is arguably one of the most internationally popular French-style influencers.
The Rouje brand is a reflection of Jeanne's love for vintage style spanning the decades from the 40s all the way to the 70s. There are always lots of dreamy floral prints, some gingham and textured knits to love. Rouje's iconic piece is the Gabin dress, and my personal favorites are the Daria dress and the Gloria skirt.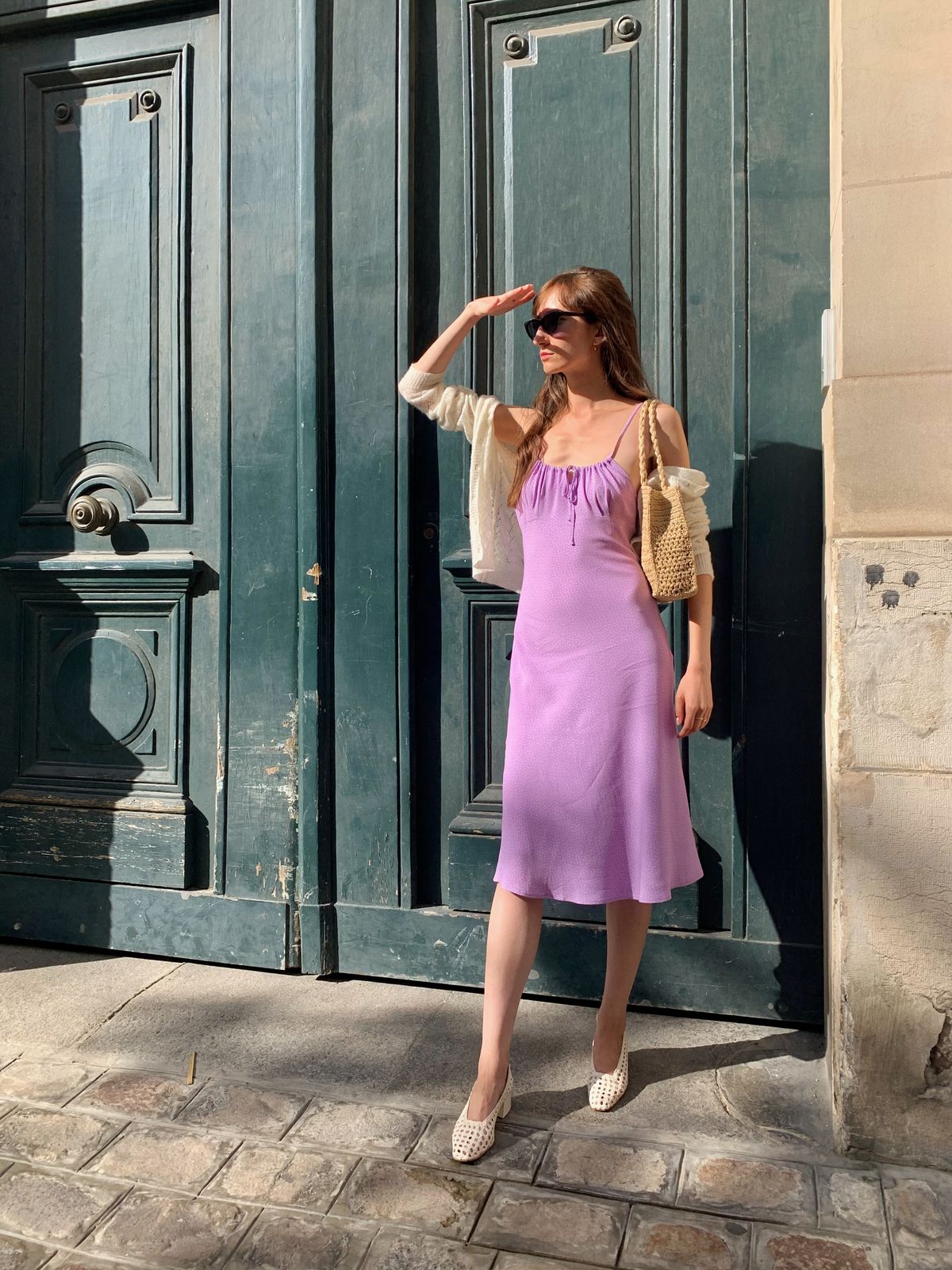 La Semaine Paris
The boldest and most striking of the bunch, La Semaine Paris was founded by French it-girl Gabrielle Caunesil Pozzoli. Gabrielle lives in Italy and it's clear that she's inspired by both France and Italy when looking at her collections. From gingham prints to puffy sleeves and bold silk fabrics, there's always a darling piece that will make you stand out from the crowd when wearing La Semaine.
Musier
Musier is for the more edgy French girl on the cusp of modern cool. Founded by Anne Laure Mais Moreau of Bordeaux, Musier is on the more risqué side of design. From unlined crochet clothing to oversized 90s blazers, there's always a unique piece to be found from Musier. Last spring, the blue Musier cropped button-front cardigan became somewhat of an it-piece!
Aime
For French beauty lovers, Aime is an influencer-owned French skincare brand that takes an inside-out approach to beauty. Created by Mathilde Lacombe, the skincare supplement brand was originally intended to treat skincare issues like rosacea. Incredibly popular in France, the Pure Glow supplement pack once had a waitlist of thousands!
Which is your favorite of the French influencer-founded brands?