The Miista Taissa shoes have been on my want list for a while. Miista is a Spanish shoe brand that I've seen on countless French women's feet for the last several years. Actually, from France to the UK and beyond, this shoe brand is just about everywhere!
Miista is known for two models in particular and when the summer sales came around, you bet I got my hands on both of them.
So what do I think about the cult Miista Taissa shoes?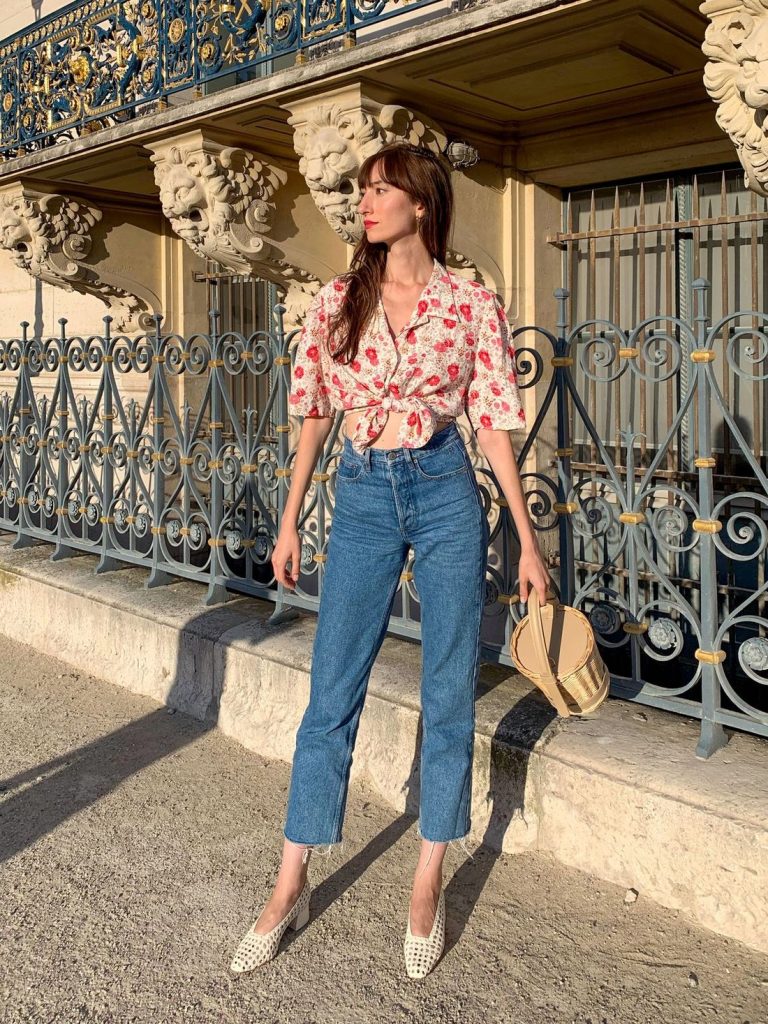 Miista made a great addition to my French shoes collection!
The Taissa by Miista is a leather cane back shoe with a low heel of about 2 inches. It comes in many colors but the warm brown shades tend to be the most popular. Personally, I needed a white shoe for spring and summer, so I went with that color instead. 
Miista has a store in Paris so I decided to visit the store and try the shoes on for size before purchasing them online. It's a good thing I did because the store assistant told me to take a full size down from my normal shoe size. I'm typically a size 37, sometimes 37.5 (7 US), and sure enough the Miista 37s were slightly big on me. That being said, the 36 was far too small in the store. It scared me to order this size, but since that's what the shop assistant recommended, that's what I did.
Sure enough, when I got the shoes, I panicked slightly! The 36 was super tight, not at all wearable. I started to wear the shoes around the house, and even to a meeting, and they slowly loosened up.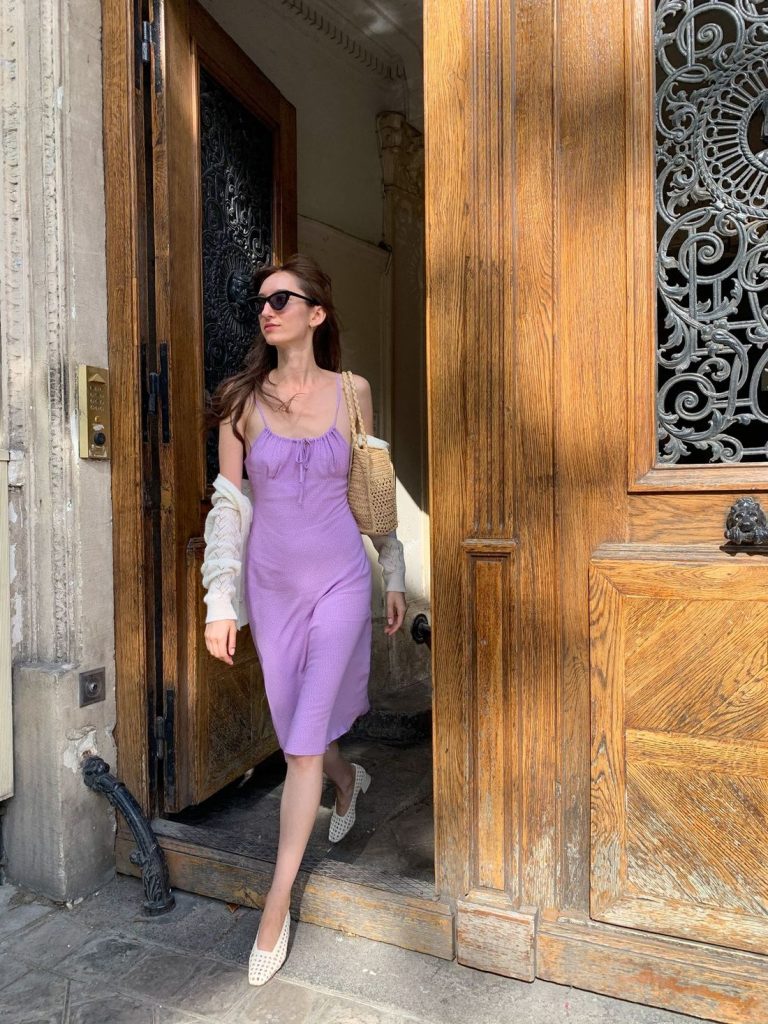 So here's the thing about Miista that I've learned: these shoes are gorgeous in design, but the fit is quite poor. Even though I've broken in the shoes, they are still tight at the toes and very loose at the heels. Sometimes my heel even slides out of the shoe as I am walking, which is pretty crazy considering how tight they were when I first bought them.
I also have a friend who says that these shoes are actually too big for her now that she's worn them several times.
So… tread carefully with the Miista Taissa shoes!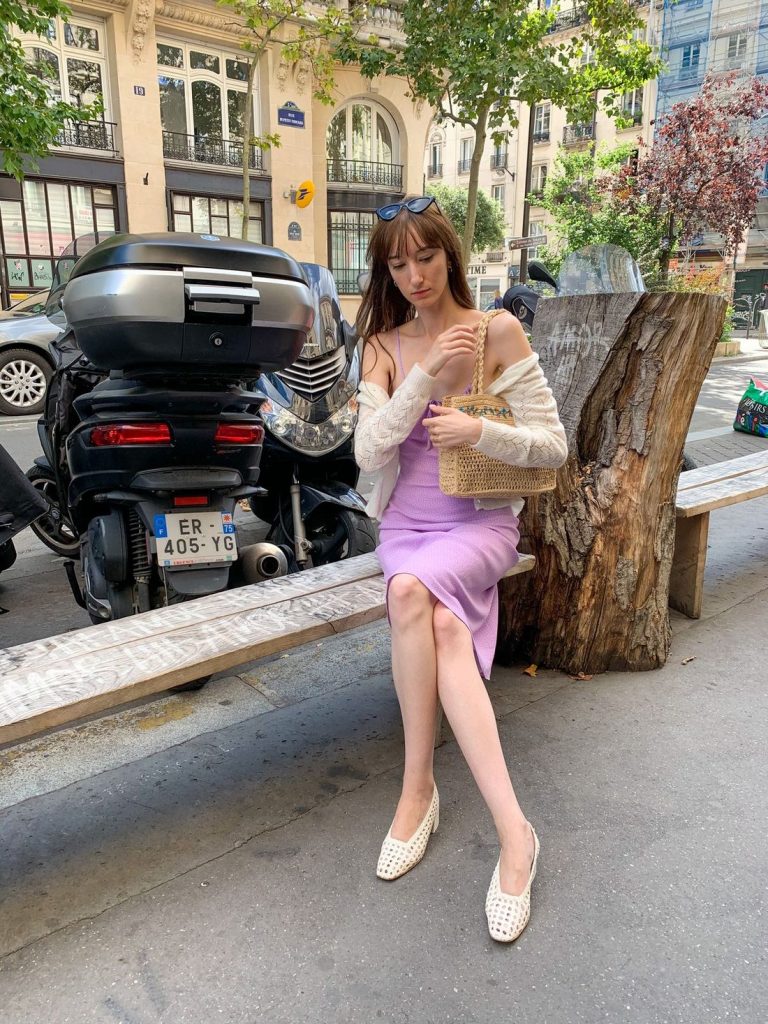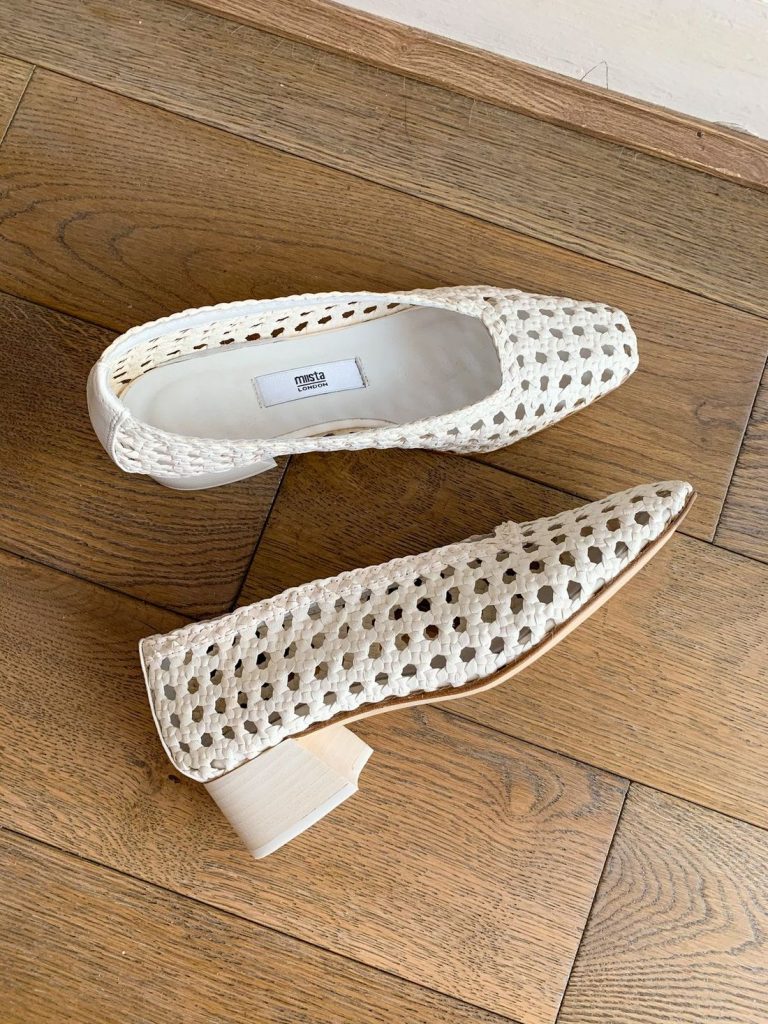 The good thing is that these shoes are made of leather, which means they will naturally stretch. I'm glad I took the 36 in this model, however, for the Noa model which is made of raffia, I'm not sure that 36 was the right choice. I'll share my thoughts once I break them in, too!