I bought my dream shoes for my birthday last year and thought I'd share a few thoughts on these French patent leather pumps.
First of all, if you don't know about them, these shoes are pretty much iconic in French fashion history.
The Belle Vivier Metal Buckle Pumps were designed in 1965 by the most elegant shoemaker in France – Roger Vivier himself. It was originally designed in black with a chrome-plated buckle.
The shoe was created for Yves Saint Laurent's famous Mondrian collection presentation. It became iconic almost instantly and suddenly all the chic Parisians wanted a pair to go with their YSL dresses.
What really cemented their status as a shoe legend was their appearance on Catherine Deneuve's feet in the 1967 cult classic film "Belle de Jour."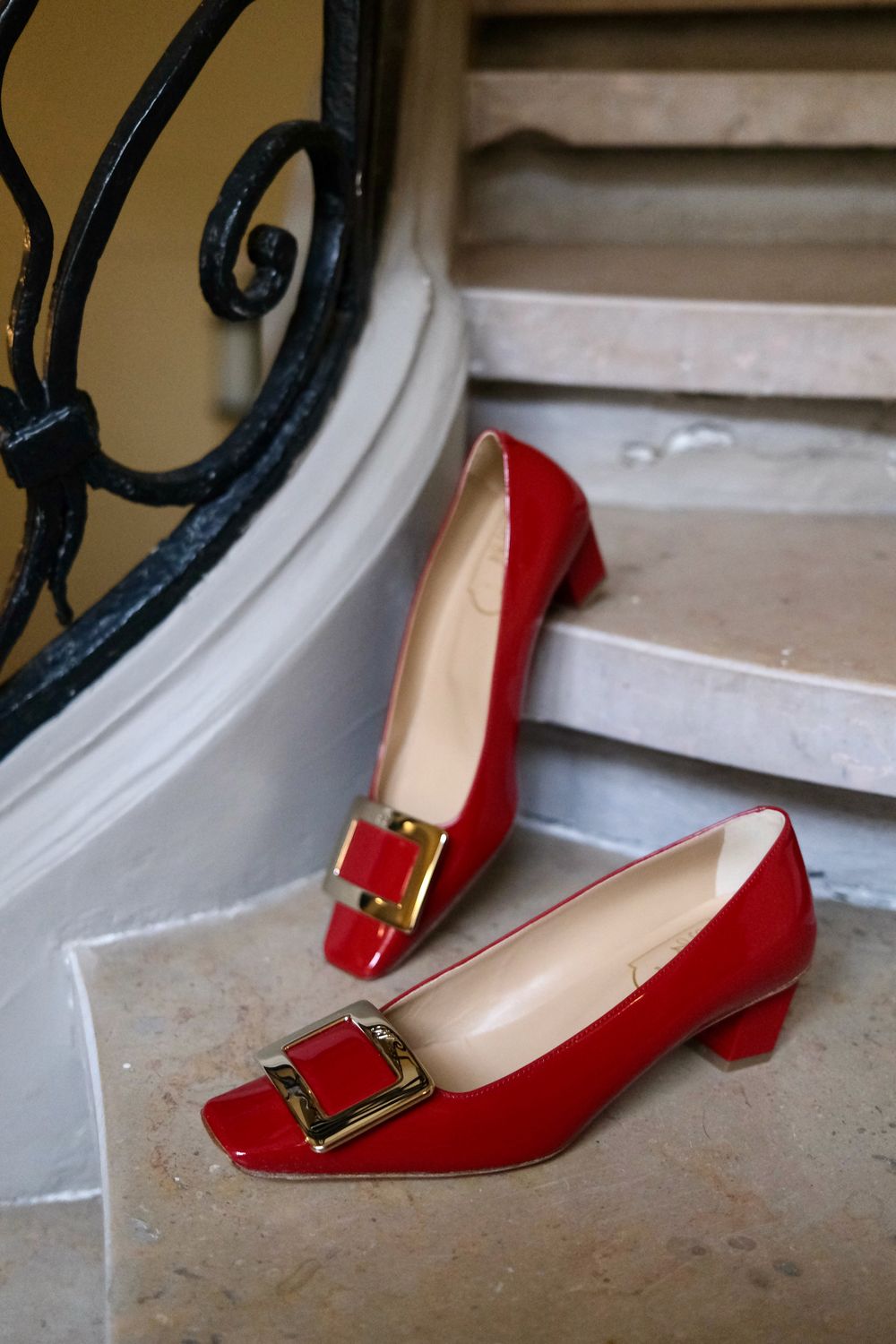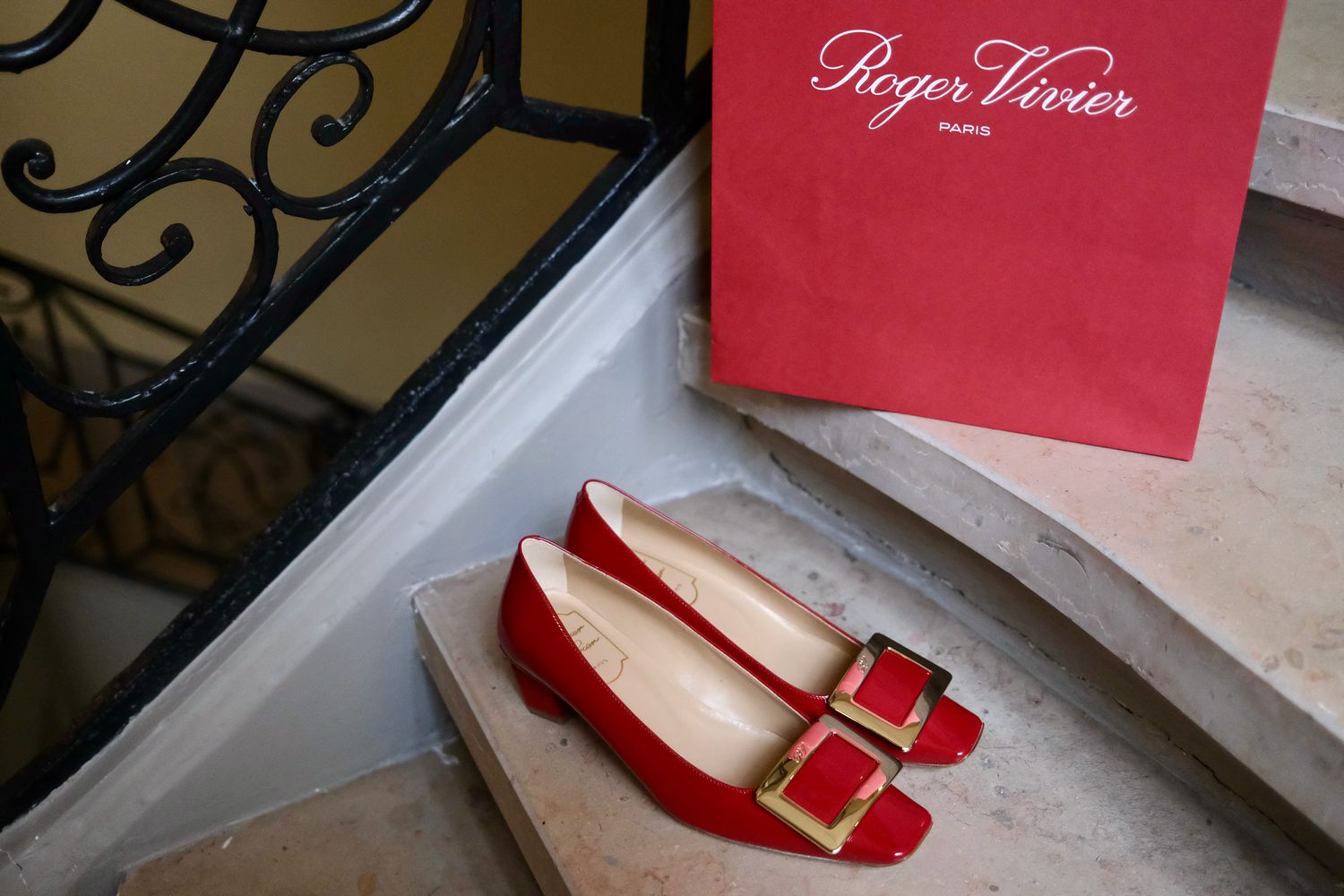 The Belle Vivier shoe design features a rectangular metal buckle and slanted heel which measures about 2.5 inches.
They have since been reiterated into ballerinas, slingback sandals, open-toed sandals, a high-heel pump, and more versions.
I personally love the classic "Metal Buckle Pumps" which give me a little height yet I can still walk in them!