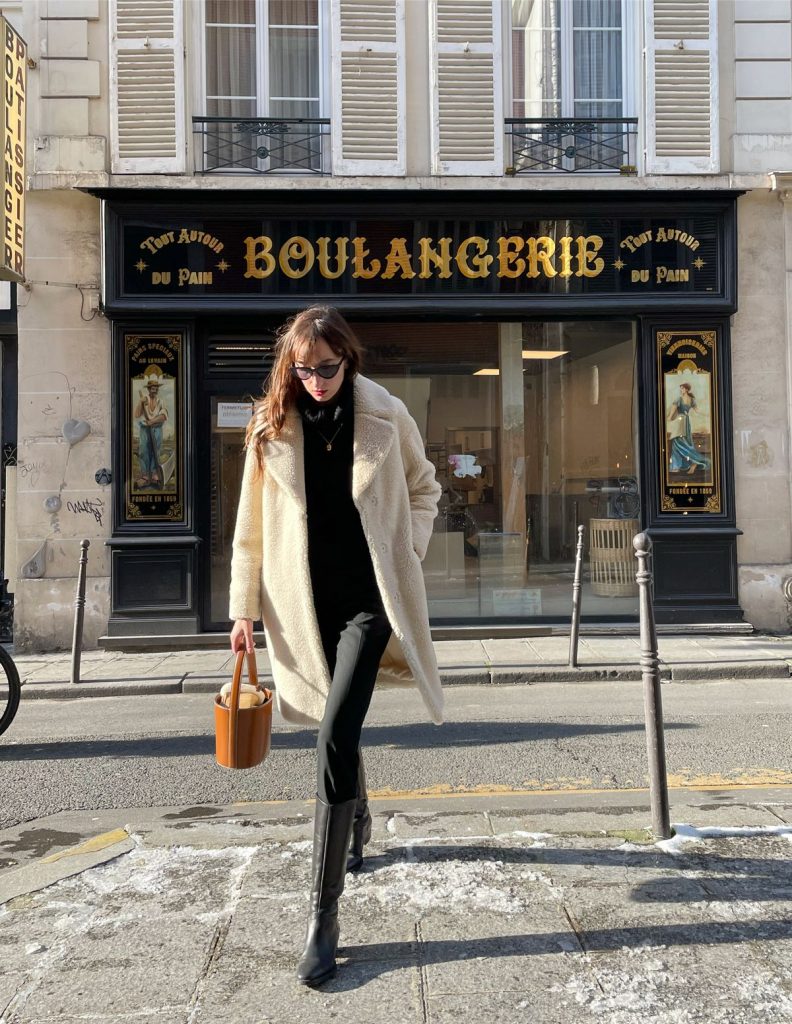 Let's talk about teddy coats! You probably recognize these big and fluffy coats that have the coziest teddy bear material on the outside.
I recently picked up a light beige teddy coat by Stand Studio which makes me feel so cozy during these cold winter days. It's a bit larger than I expected but otherwise, it fits well. It comes down to the knees and has several buttons which you can close. I love Scandinavian designers because I'm very tall and they tend to make clothing that has the length that I need for my arms and legs! 
What do you think about teddy coats? Do you think they make good French winter coats?