If there's one coat I absolutely adore in France that isn't seen much in the States, it's the French shearling coat. Ultra cozy and warm, this is the ultimate French girl winter coat that makes you instantly Parisian.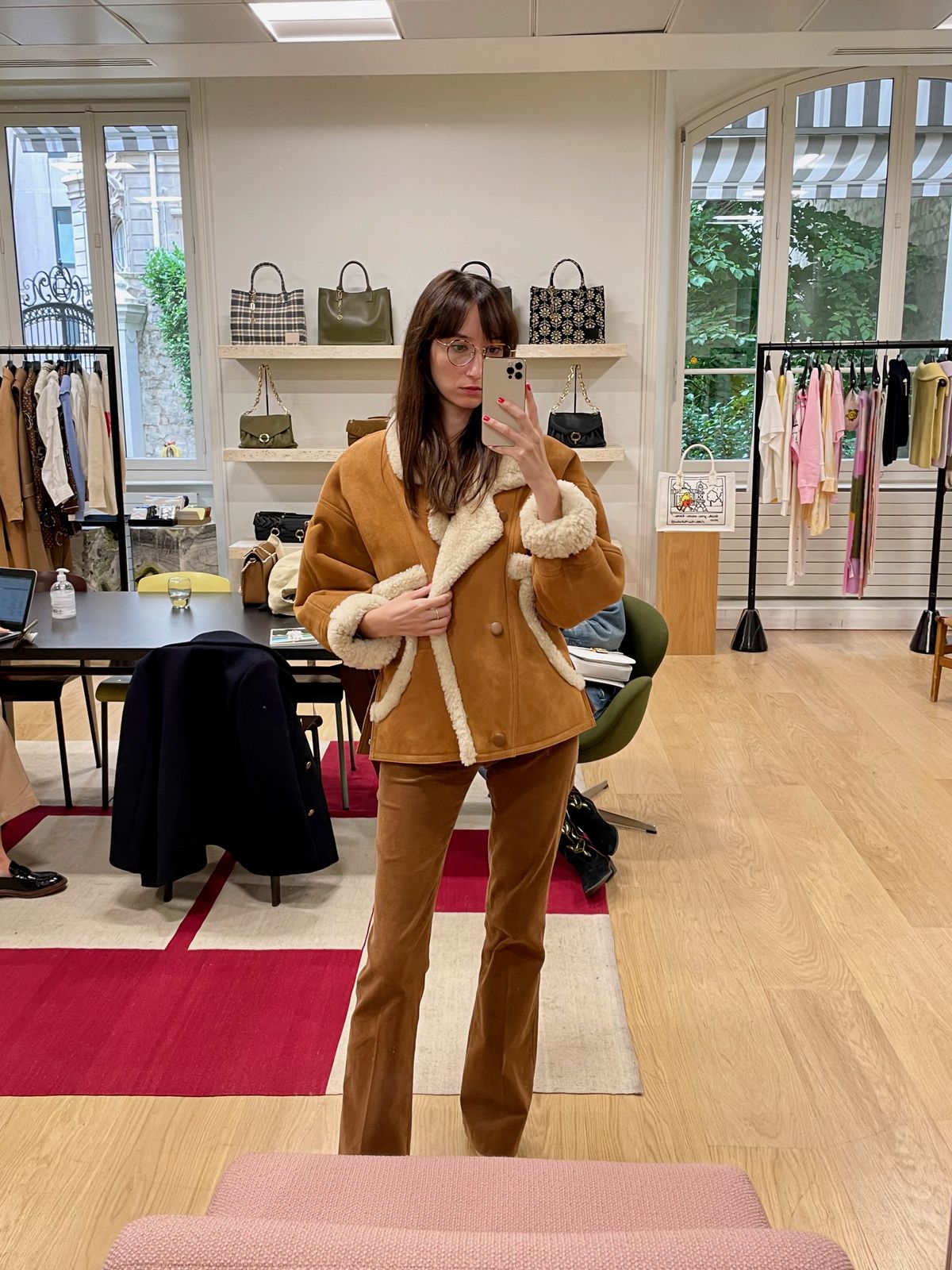 Shearling Coats
While you might think of shearling as a mountain fabric, many Parisians wear these coats on the streets of Paris, too. If you want to get your hands on this ultimate French girl coat, then here are my picks for the best French shearling coats to buy this winter. A shearling coat is definitely a key element of French girl winter fashion!
Sandro and Chloé are two of my favorite French brands that make shearling coats. You can also buy a vintage shearling coat, but you may have to dig for one.
Here is my friend Melodie in a brown shearling coat which she paired with a vintage purse!