Every time I wear faux fur in Paris, I get stares. In fact, the last time I wore a faux fur coat, several men said something along the lines of Bonjour Madame – including a garbage man on the street!
I love faux fur – but it's definitely a statement coat.
You don't wear faux fur when you want to blend in, that's for sure. It's bulky, eye-catching, and sort of screams look at meeee.
Despite the downsides, I almost never feel more warm than when I'm wearing a faux fur coat, which is why I'm keeping these beauties in my winter wardrobe for now.
Even though they are quite bulky, a faux fur coat can be so chic and most importantly warm.
Faux Fur Coats
Here are my recommendations for faux fur coats that help you get chic French girl winter style.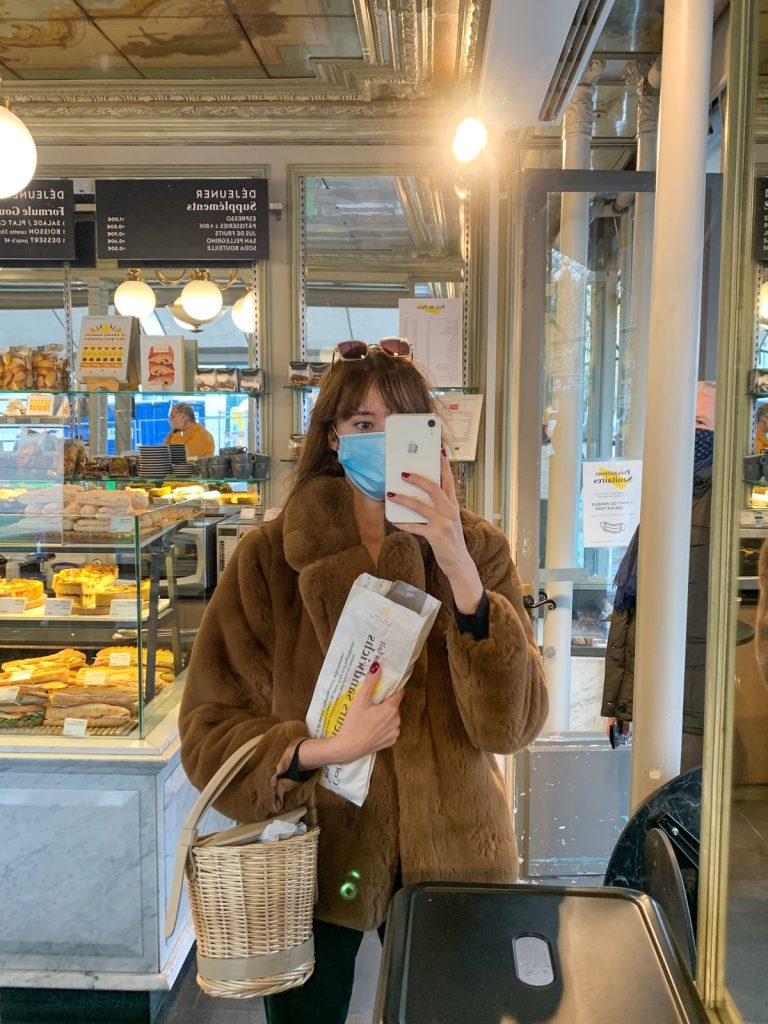 There are a few brands I turn to for great quality faux fur. Apparis was kind enough to gift me two of their coats which I am super happy with. I can definitely feel the quality in the production of their coats. Apparis was founded by two French women in New York. They designed their coats to withstand the ultra cold New York winters.
In France, I would take a look at La Seine & Moi. I don't own anything from this brand but I've seen it recommended quite a few times. It's a French faux fur coat brand that specializes in this garment only.
This past winter, Sandro made a beautiful black faux fur coat that I had my eye on. It was short, but I could totally see it being used as an evening wear coat for night's outs. It's still available in a camel brown.
What are your thoughts on faux fur coats?
A few readers asked, can you wear a faux fur coat in snow? Not like real fur coats, you can wear a faux fur coat in the snow or rain, but try to keep it dry if you can by using an umbrella! This will help it last longer.
If you're shopping for warm winter coats, don't miss my French outerwear essentials.