The Courrèges Raglan black wool coat is the latest addition to my French wardrobe and I couldn't be happier about it. So far, it's proven to be the perfect French coat to use whenever I need chic outerwear.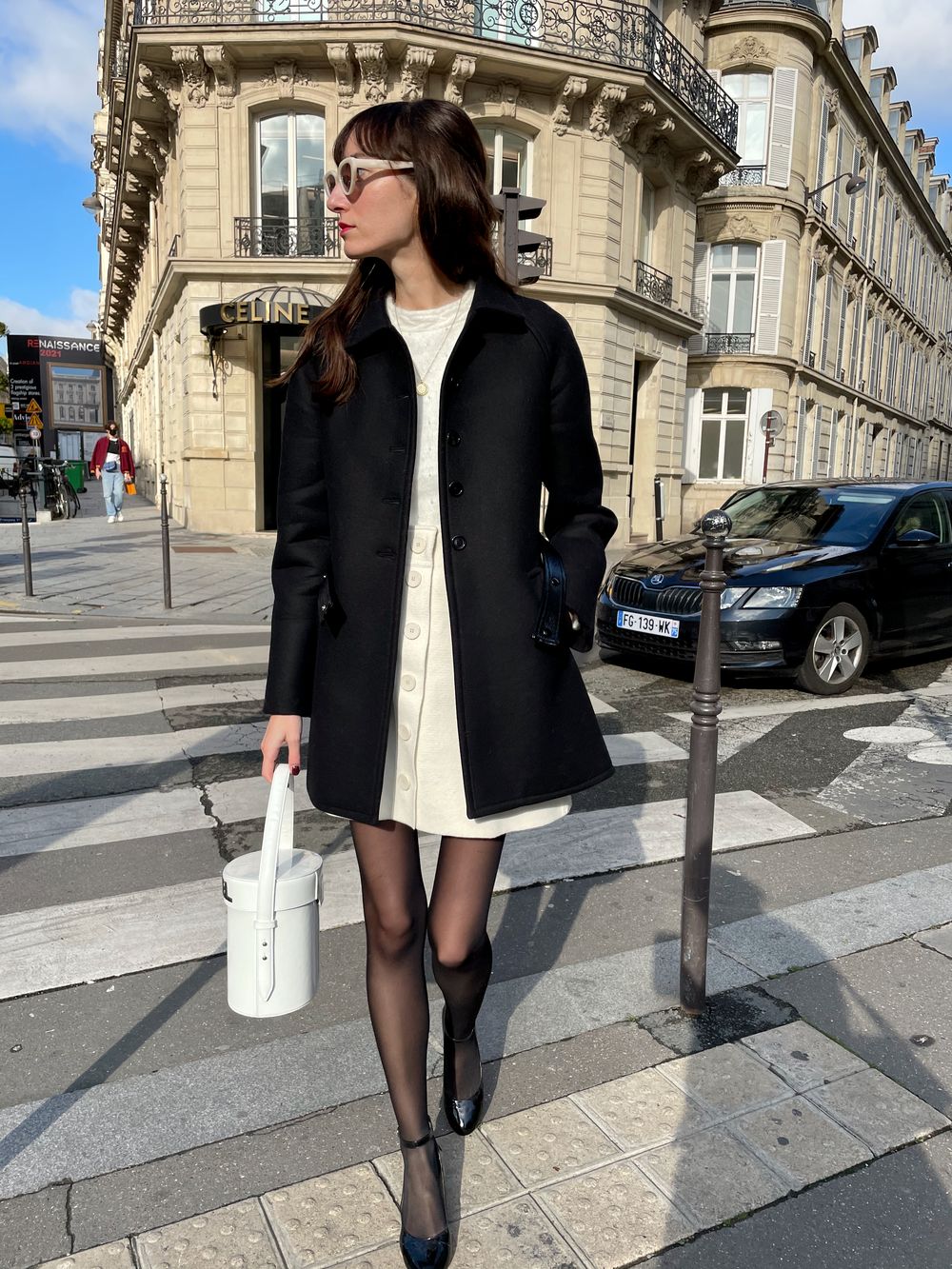 I needed a simple black wool coat for my evening dinners and nights out. The French brand Courrèges made a coat that caught my eye – the Short Raglan Coat. It comes in two colors: black and white. 
I tried this wool coat on in the Courrèges boutique near my Paris apartment and fell in love with the 1960s silhouette. It has an A-line cut that flares out from the waist, giving you a very feminine look. The shoulders are slightly puffed out, giving the coat more structure. A patent leather belt adds a touch of shine while cinching the waist. It has two side pockets for the hands and buttons up to close.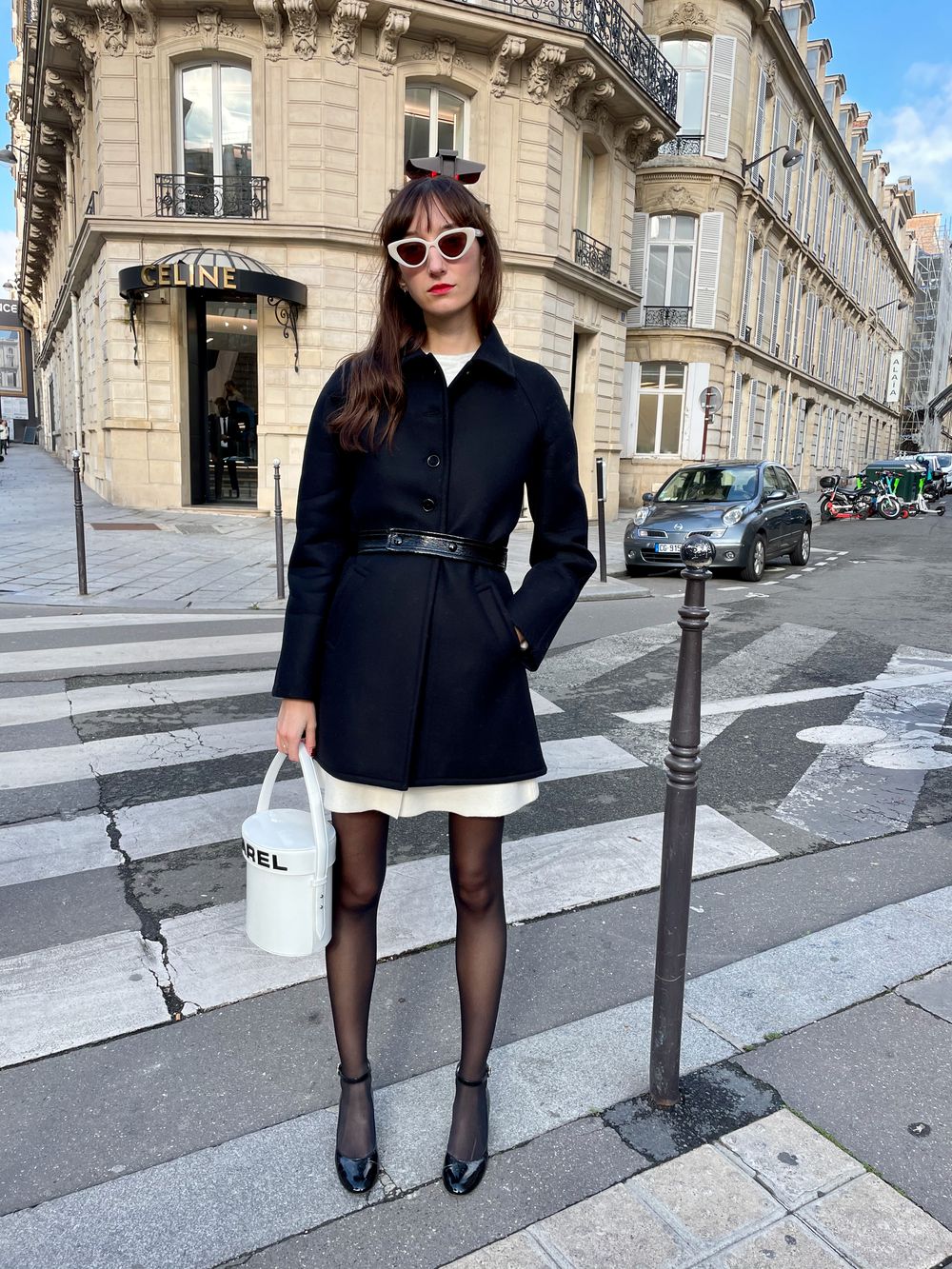 Courrèges Coat Sizing
I tried this coat on in both 34 and 36. You may remember in my Courrèges Reedition Vinyl Jacket review that sizing ran small and I was debating between the 34 and 36. I ended up going with a 34 in this coat because I wanted a fitted look. I am tall, but I have a tiny frame so clothing that's even a bit too large can engulf me too much.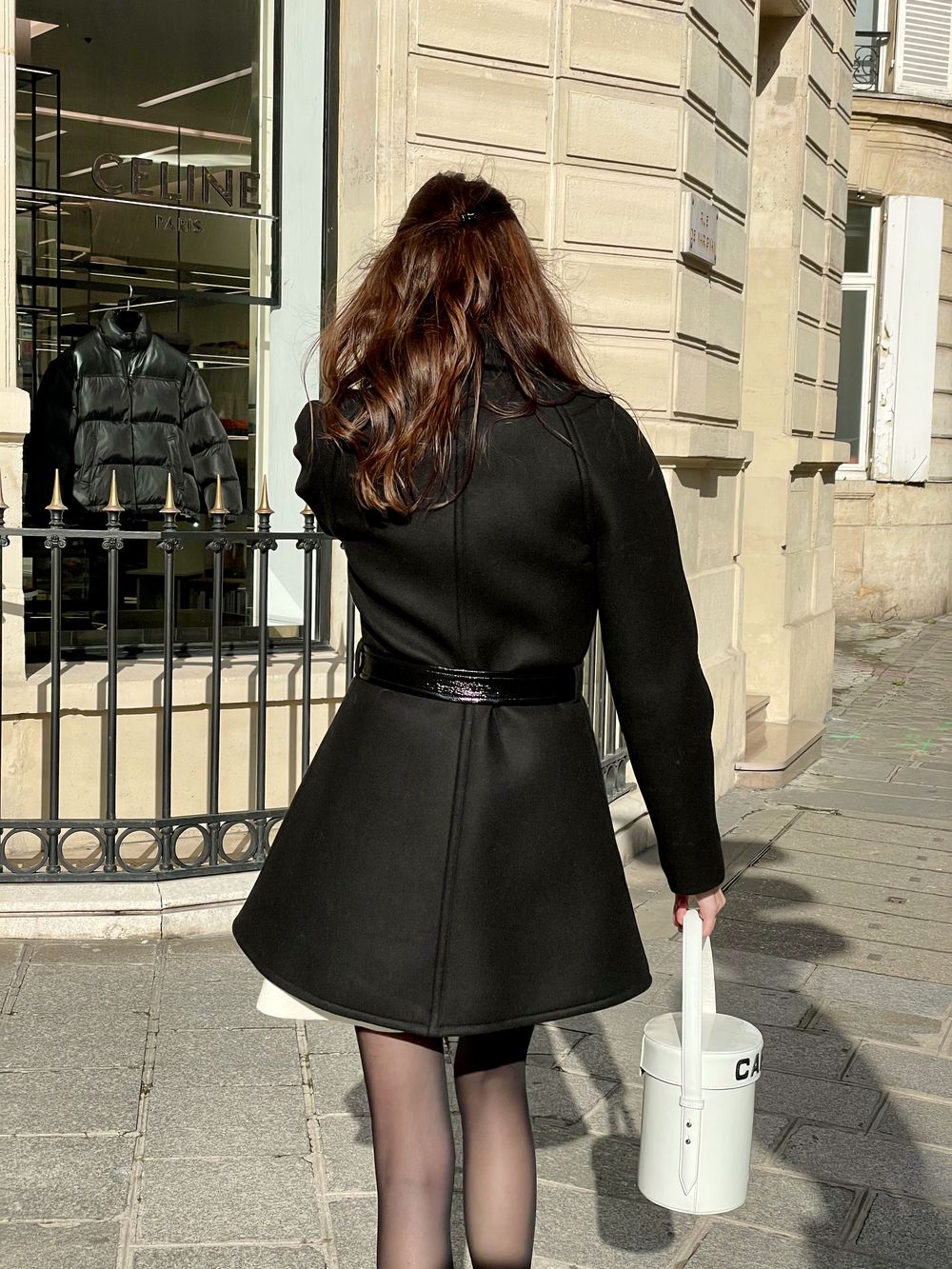 Overall, I adore this coat and I'm so happy to finally have a chic black wool coat for my French outerwear collection!