Knitwear is a great wardrobe investment for year-round use. I love to layer with knitwear in the winter and drape it over my shoulder during the chillier spring days. For that reason, I tend to stick to neutral colors when it comes to my knitwear – beige, white, brown, and black are my favorite hues.
Cashmere and wool are the primary materials I look for when shopping for knitwear. I prefer 100% fabrics instead of mixes. I buy every type of knitwear from cardigans to sweaters to turtlenecks!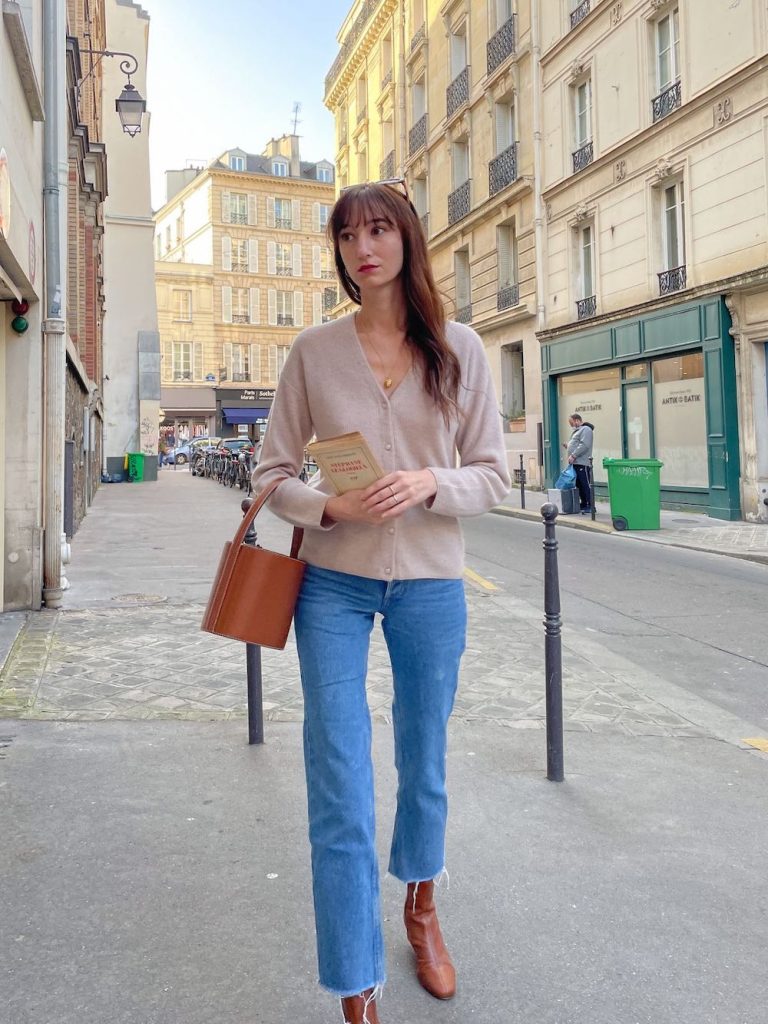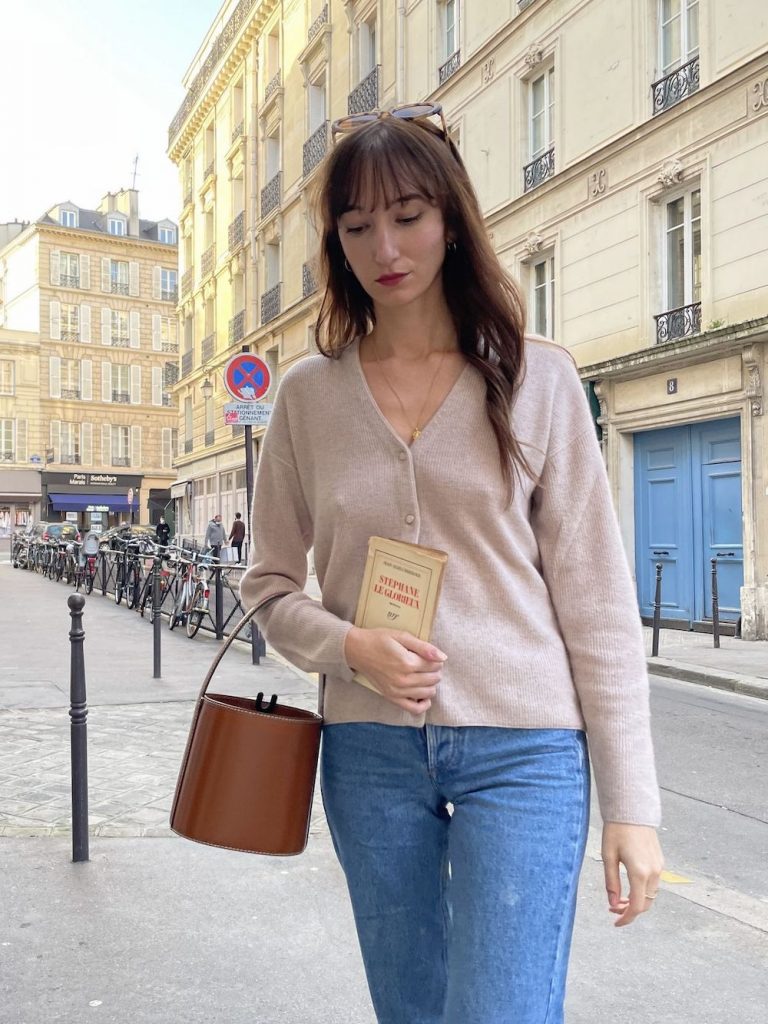 French Knitwear Brands
There are actually several French brands that specialize in knitwear so I wanted to share them with you in case you didn't know about them!
Rodier
Sézane
Eric Bompard
Kujten
From Future
Tricot
Not Shy
You can also get great quality knitwear pieces from French department store Galeries Lafayette even if they don't specialize in knitwear per se.