What are the best French perfume brands to shop if you're looking for your signature scent? That's what I want to talk about today. I live in France, a country renowned for its luxurious perfumes sold around the world. I've already shared the best French perfumes you should know about, but what brands should you consider if you want a more unique scent from a reputable perfume company?
Best French Perfume Brands
While many French fashion houses launched their own perfumes, there are some French perfume brands that are dedicated to the art of fragrance primarily and sometimes exclusively. Either way, you'll find your divine scent among these notable perfume companies in France.
Lancôme
Founded in 1935, Lancôme is a French luxury perfume, skincare, and cosmetics house that stands as a testament to timelessness and sophistication. Lancôme fragrances are well-regarded for their intricate, high-quality, and distinctively French aromas. They're best known for their classic "La Vie Est Belle," which features a deep iris at its heart, sweetened with a praline note, and layered over jasmine and orange blossom for a multifaceted feminine allure.
Guerlain
Guerlain is one of the oldest perfume houses in the world, founded in Paris in 1828. The brand has a long-standing tradition of providing exquisite fragrances that have captivated wearers for generations. Known for their signature "Guerlinade" base—a beautiful melody of vanilla, bergamot, rose, iris, and tonka bean—Guerlain's fragrances encapsulate luxury and artistry. The iconic "Shalimar" perfume, renowned for its alluring blend of bergamot, vanilla, and incense, has been a beloved choice since 1925.
Fragonard
Established in 1926, Fragonard is a hidden gem in the world of French perfumery, named after the famous painter Jean-Honoré Fragonard. It's a family-owned business located in Grasse, the perfume capital of the world. Fragonard is recognized for its elegant and affordable perfumes. "Fragonard Eau de Toilette," with its fresh and sunny floral composition, is a tribute to the Mediterranean and reflects the brand's artisanal expertise.
Diptyque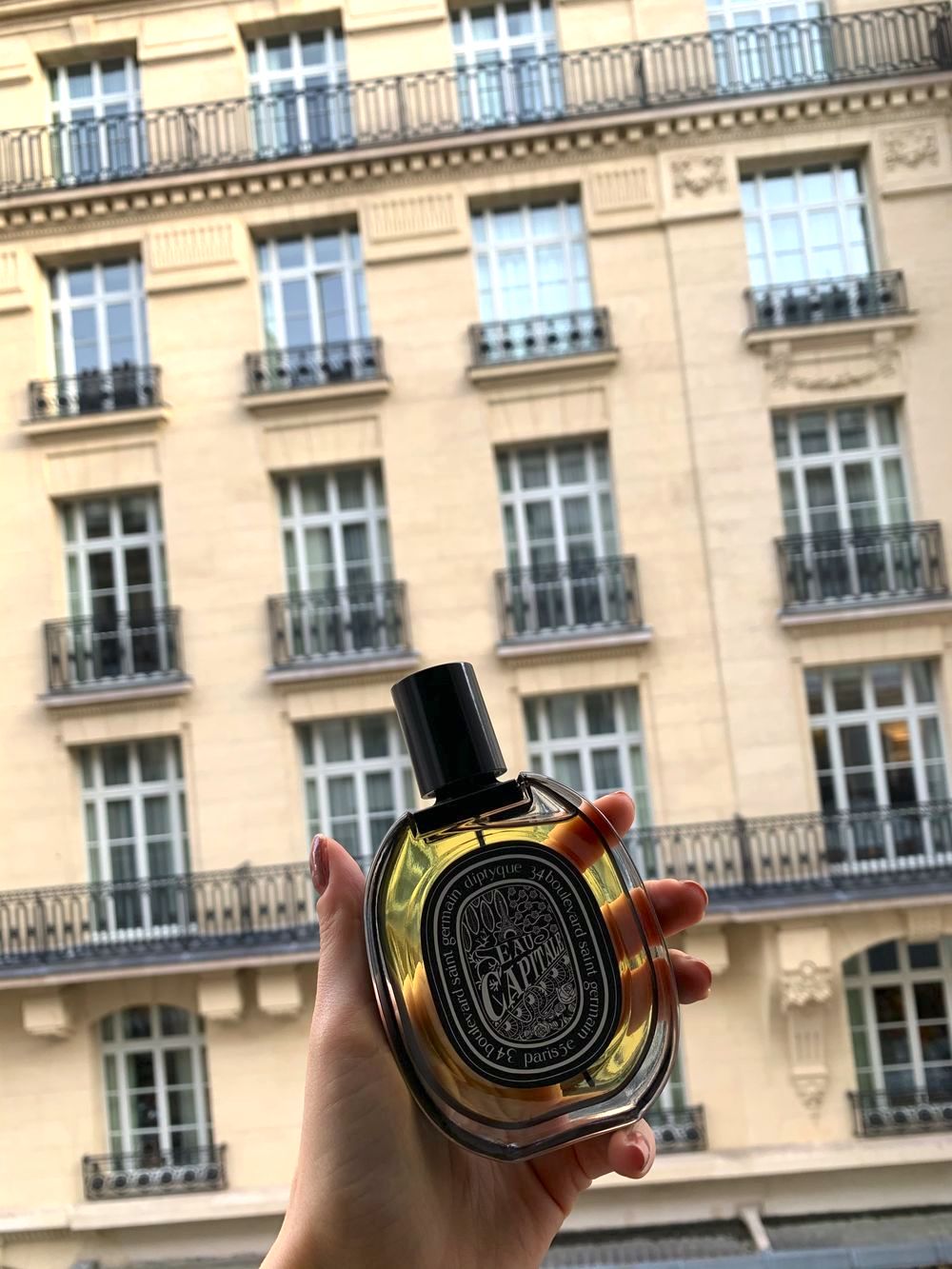 Diptyque, founded in Paris in 1961, started as a boutique selling printed fabrics before they began introducing a line of high-end scented candles and eventually, perfumes. Known for their rich, complex, and highly distinctive fragrances, Diptyque scents often combine unexpected notes, offering a unique olfactory journey. "Philosykos," a fan-favorite, captures the essence of a sun-kissed Greek fig tree, evoking warm summer memories.
Le Labo
Le Labo was founded in 2006 in New York, but its French founders brought a distinctly French ethos to the brand. Each Le Labo scent is freshly hand-blended and personalized for a unique, artisanal experience. The brand prides itself on its vegan, cruelty-free practices. The cult classic "Santal 33," with its intoxicating blend of cardamom, iris, violet, and ambrox, is an example of their commitment to crafting evocative, character-filled perfumes.
Goutal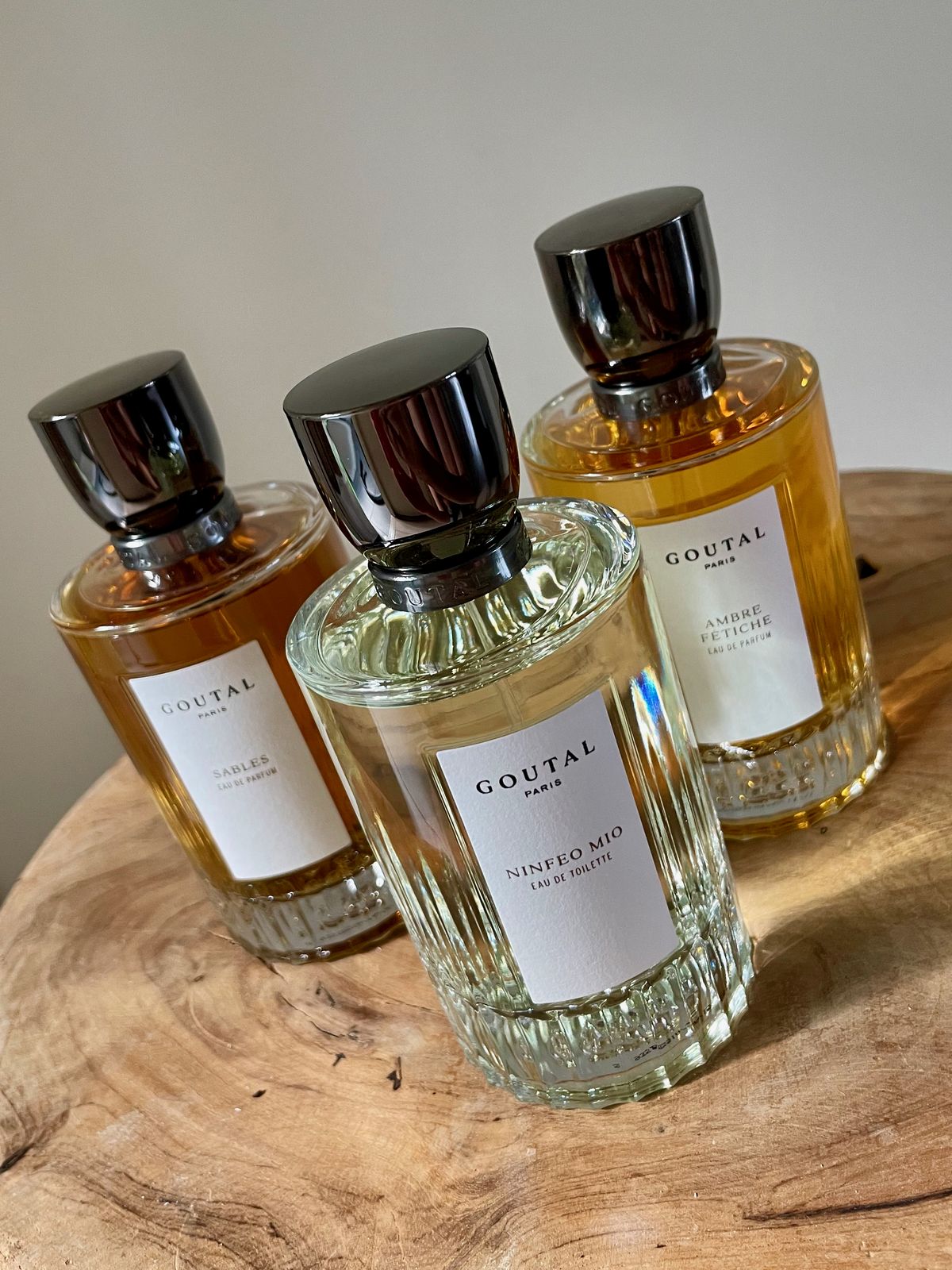 Goutal, also known as Annick Goutal, was founded in 1981 and quickly made its mark with its romantic, nature-inspired fragrances. The perfumes are known for their poetic and emotive compositions. "Eau d'Hadrien," a refreshing and enduring blend of citrus and cypress, has been one of the brand's signature scents, inspiring wearers with its tribute to Tuscan landscapes.
Francis Kurkdjian
Launched in 2009 by Francis Kurkdjian, one of the most respected perfumers in the world, this brand has quickly established itself as a go-to for connoisseurs of unique and high-quality scents. Maison Francis Kurkdjian is celebrated for their creative, diverse range of fragrances, often characterized by a harmonious balance between tradition and modernity. "Baccarat Rouge 540," a majestic blend of jasmine, saffron, cedarwood, and ambergris, is a masterpiece, exemplifying the brand's knack for creating olfactory art.
Under the Radar French Perfumes
Sometimes you want a scent that's a little more unique – and that's where these under-the-radar French perfume brands come in. Here are some of the contemporary French perfume brands I've discovered while living in Paris. These will give you a unique scent from up-and-coming perfume authors.
Essential Parfums
Vilhelm Parfumerie
Ex Nihilo
Memo Paris
Le Bon Parfumeur
Atelier Cologne
Memo Paris
Sillages Paris
Dominique Ropion Portrait of a Lady
French girl beauty is all about having a beauty routine that works for you. A spritz of perfume before you dash out the door is the perfect way to make your day a little more French!