Boots are necessary if you want to dress like a French girl in fall, winter, and even spring. Most often made of leather, these handy shoes will keep your feet warm and stylish at the same time. It's a win-win shoe if you ask me!
Here are the boots I have in my closet that help me create my outfits while living in Paris.
French Boots
These French girl boots are perfect for adding to your collection of French girl shoes.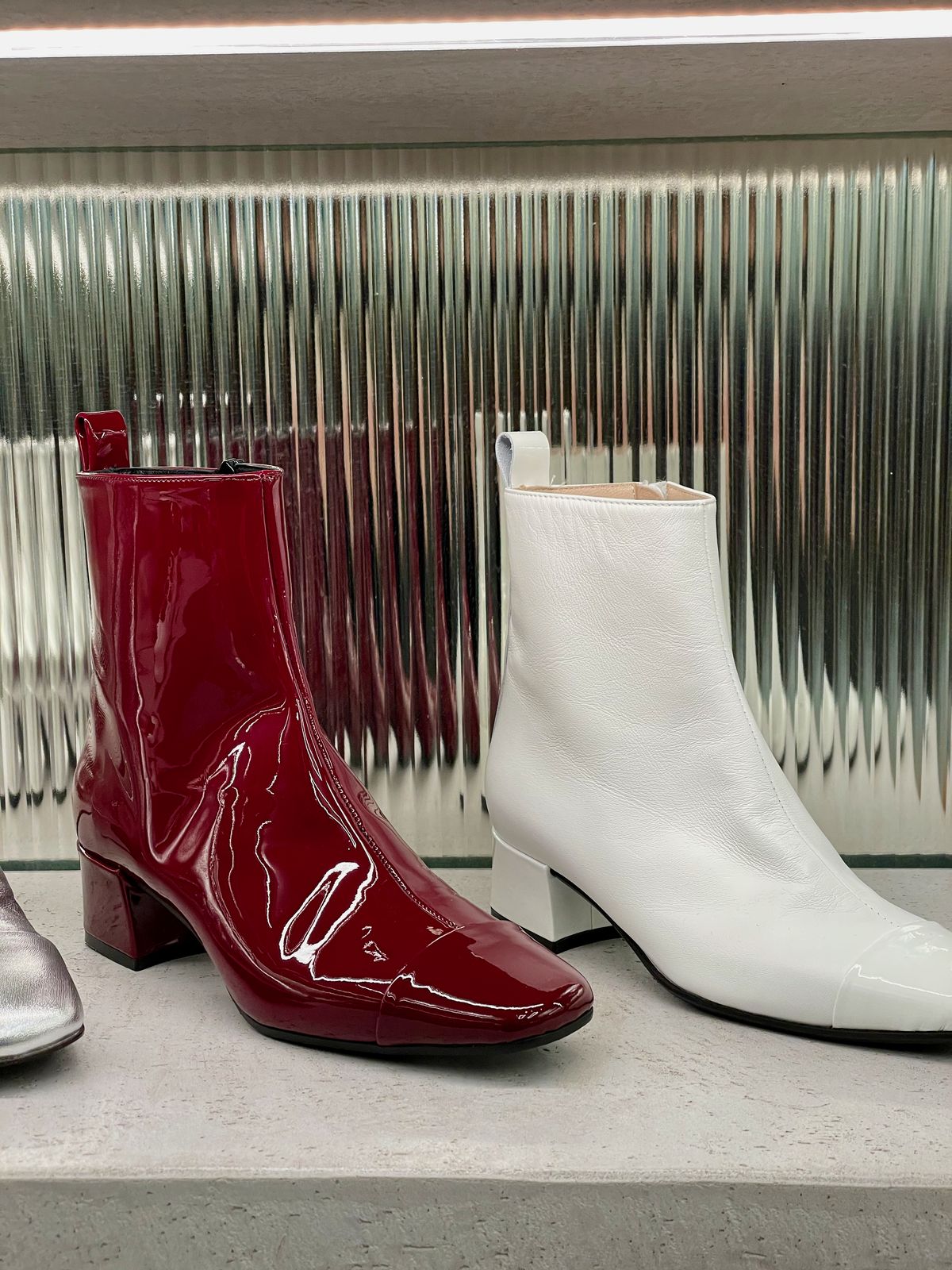 Black Leather Ankle Boots
I wear my black leather ankle boots all throughout fall and winter. Mine have a small heel which makes them chic yet walkable. I often pair them with black jeans.
Brown Leather Ankle Boots
Brown leather ankle boots are my basic fall boot. I wear them with brown corduroy pants or beige straight-leg jeans.
Cream/Ivory Leather Ankle Boots
I have both cream and beige leather ankle boots which are my go-to boots in springtime!
Knee-High Boots
Knee-high boots are my favorite fall/winter shoes. You can wear them with tights and mini skirts to still look feminine during the colder months.
Patent Leather Boots
Black patent leather boots are great for going out, but they can also be worn during the day if you want to add a bit of spice to your outfit. I once saw a girl wearing black patent leather ankle boots with light wash jeans while walking into Le Bon Marché and I thought she looked so chic!