Boots are typically associated with fall weather and winter style but personally, I love wearing boots in the spring. It tends to not warm up until late May or early June here in Paris which means that I have a whole spring season to wear boots and keep my feet warm! That's why I consider boots an essential French girl shoe.
If you don't know me, I'm an American living in Paris who is obsessed with French girl style! I live in the fashionable district of Le Marais so I get to spot the latest shoe trends on the streets every day.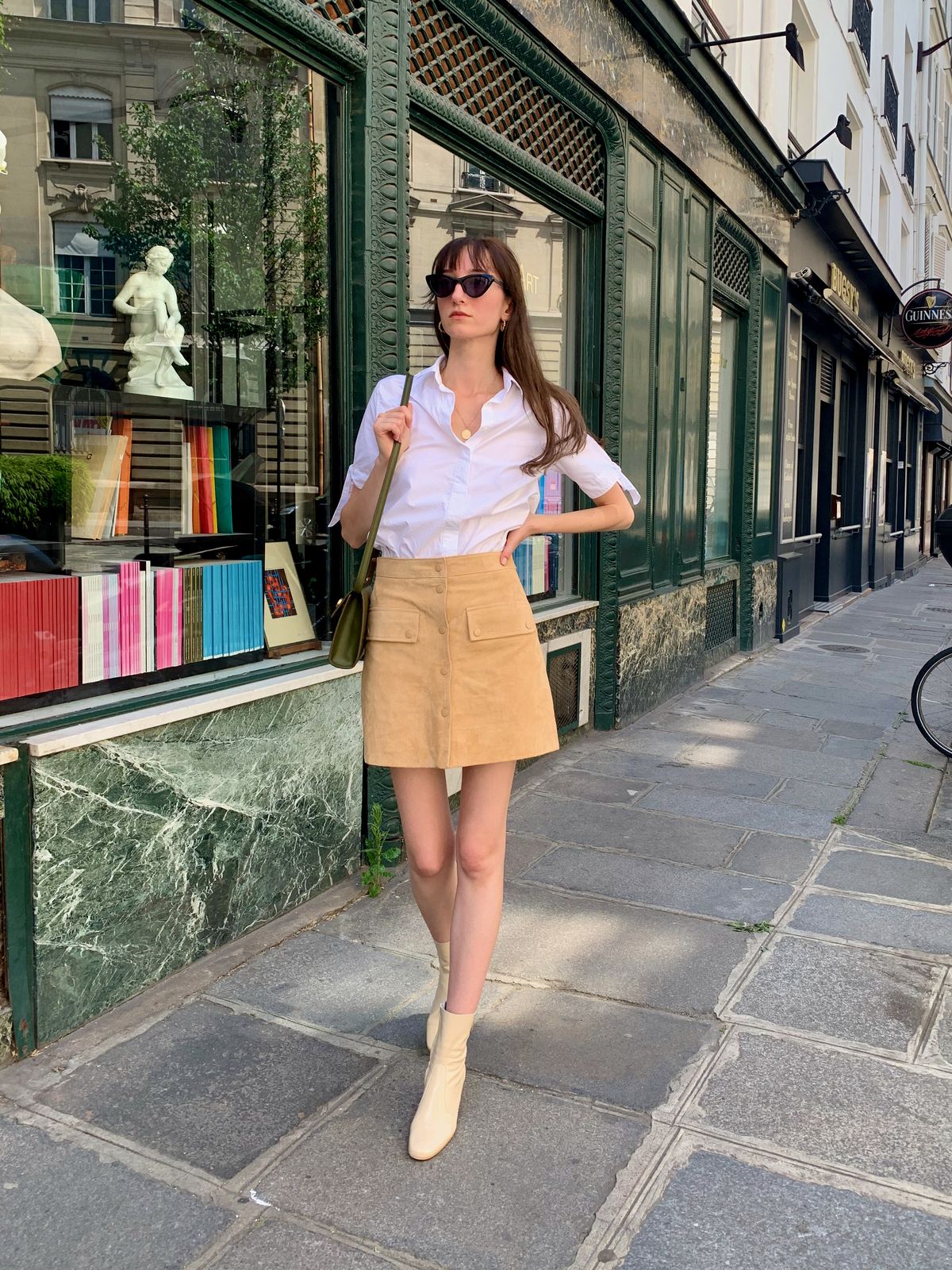 Spring Boots
Here is a quick roundup of my favorite French spring boot styles! These boots are perfect for nailing French girl spring style this year. I personally own a pair of patent leather ivory boots from Jonak and some beige leather boots from Rouje. Sadly these models are no longer available but you can definitely find similar ones for sale each year.
Since these spring boots are mostly white or beige, they are super easy to style with pretty much any outfit! Above, I paired mine with a beige suede skirt and a Figaret button-up shirt.
Below, I paired my white leather ankle boots with a pair of straight-leg jeans, a beige cardigan, and my Staud bucket bag.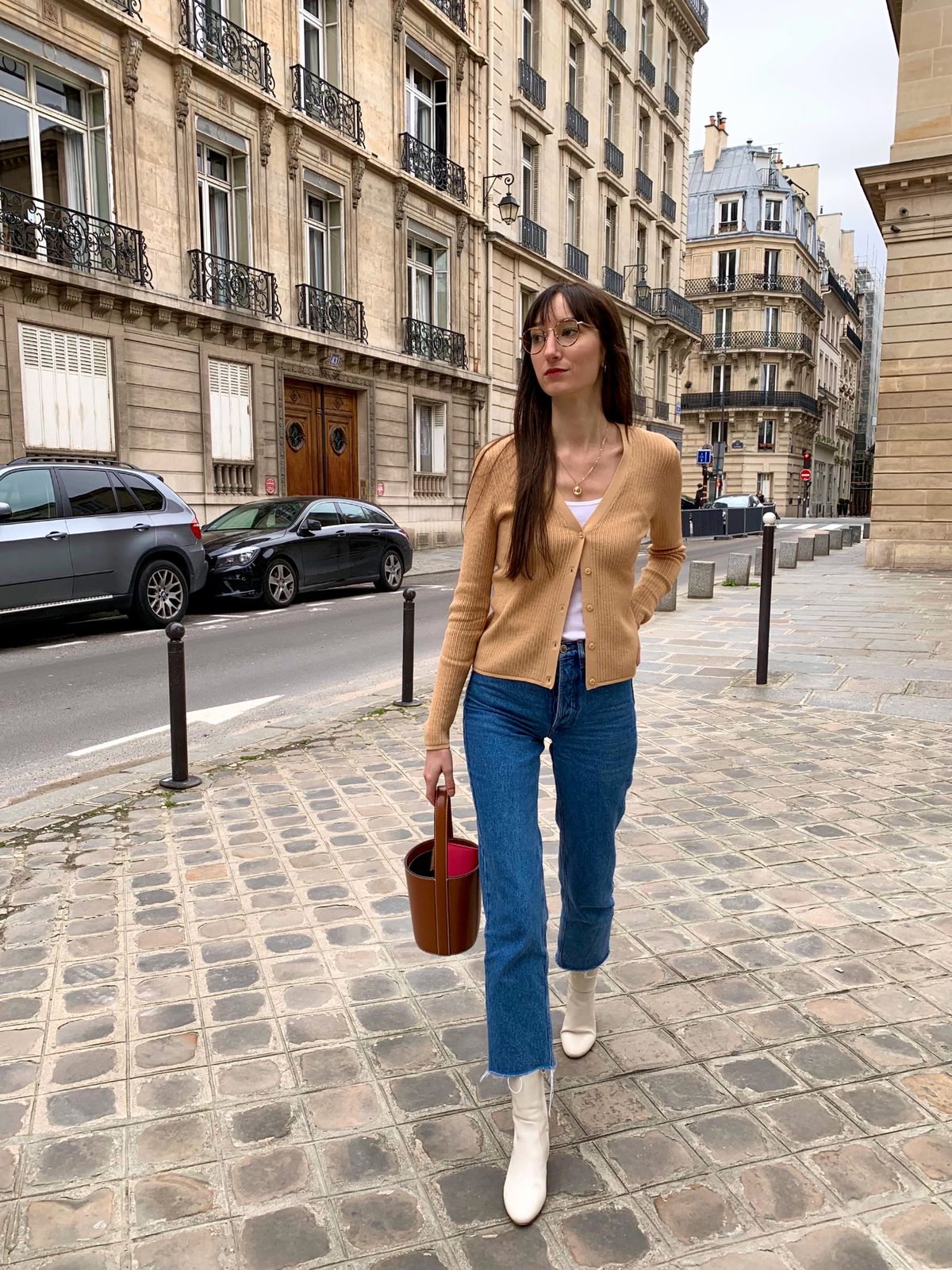 I hope you found the perfect pair of shoes to add to your French girl spring shoe collection!