With so many new pieces produced every year by top French designers, you may be wondering which pieces of French clothing, handbags, shoes, and accessories have actually stood the test of time?
Today I want to share the most iconic French fashion designer items that have a cult following in France and around the world due to their reputation.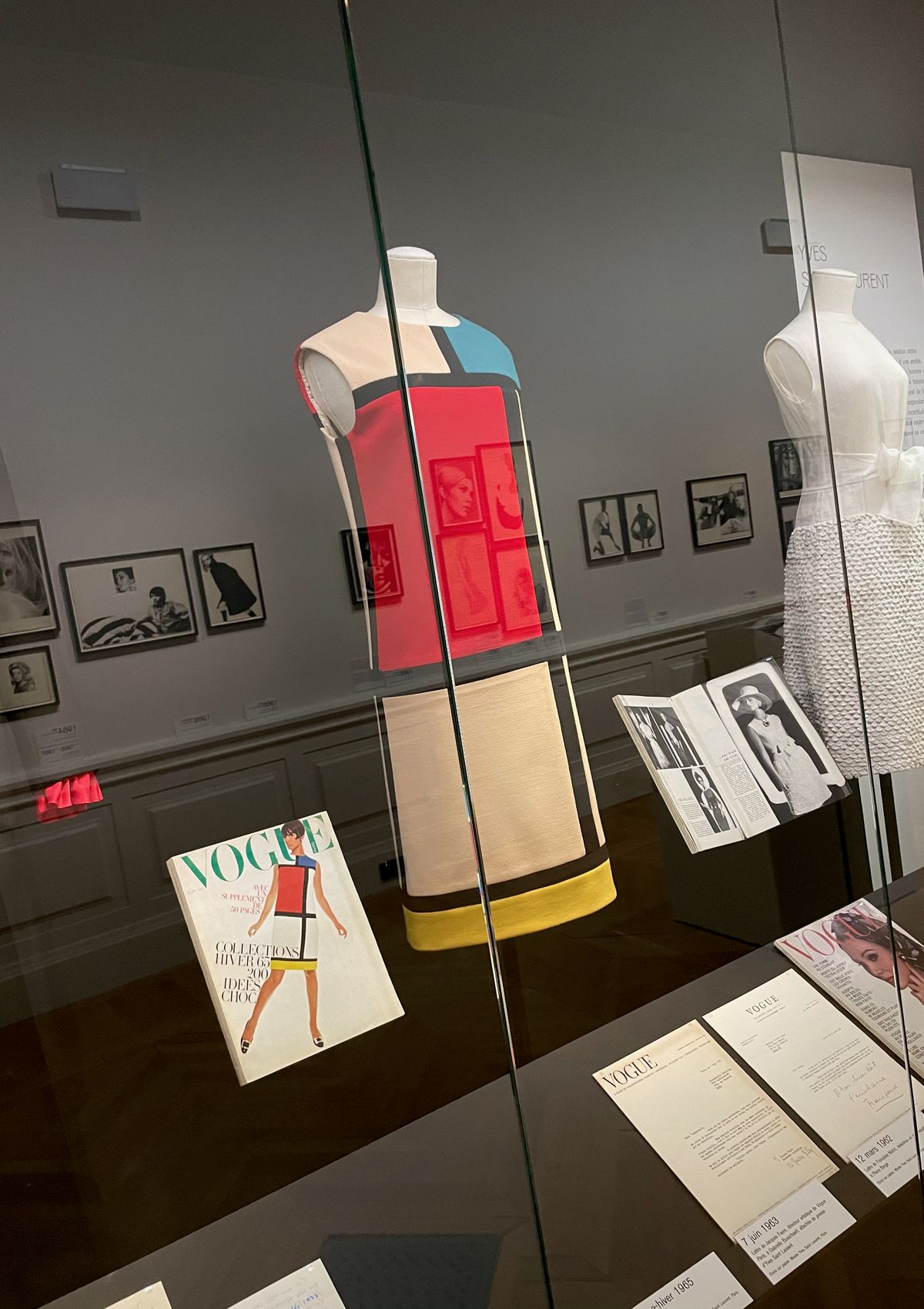 While many people can name the major French fashion designers like Chanel, Dior, and Vuitton, not many people are aware of the actual designs and pieces that made them the household names they are. Today I want to share the clothing, handbags, and accessories that define French fashion.
Some of these pieces are the most sought-after in the world, while others have faded into the past. Either way, they surely helped establish France's reputation as a luxury fashion destination.
Iconic French Designer Clothing
Here are the most iconic pieces of French designer clothing. Each of these designs has made its mark on the French fashion world.
Givenchy Little Black Dress
Chanel Tweed Jacket
Saint Laurent Mondrian Dress
YSL Le Smoking Jacket
YSL Mondrian Dress
Dior Bar Jacket
Courrèges Vinyl Jacket & Skirt
Iconic French Designer Shoes
These are the most iconic French designer shoes ever made.
Christian Louboutin Pumps
Roger Vivier Très Vivier Pumps
Iconic French Designer Handbags
Some handbag designs stand out more than others and these iconic French handbags are ones for the books. Each of these French designer handbags has proven itself decade after decade. They would all make wonderful investment pieces, too.
Chanel 2.55
Hermès Birkin Bag
Hermès Kelly Bag
Louis Vuitton Speedy Bag
Dior Lady Bag
Chanel Timeless Bag
Celine Box Bag
Iconic French Designer Accessories
These are the most iconic French designer accessories including scarves and jewelry made in France and beloved around the world.
Hermes Carré Scarves
Cartier Tank Watch
Van Cleef & Arpels Alhambra Necklace
As you can see, the list of the most iconic French fashion designer pieces is quite long! France has impacted the fashion industry more than any nation in the world. Each of these fashion pieces contributed to the way we dress today.
If you enjoy fashion history, I recommend reading these French fashion designer books for a look into the lives of the designers behind France's iconic fashion labels.