The only reason most of us care about the French style of dressing is because of the women who wore it. French fashion became a sensation thanks to a few key icons which came to define the style itself. Today I want to share a few of these timeless style icons who contributed to the way Parisians dress today.
These are the French style icons that won't be out of memory any time soon. From avant-garde style to elegant taste, these style icons are a diverse and constant source of inspiration for me and many other women. Even though their style may be considered vintage, there are still so many outfits they have worn that inspire fashion designers today.
So, who are they?
Brigitte Bardot
The most iconic French style icon is undoubtedly Brigitte Bardot. The blonde-haired beauty was seen by many as the French Marilyn Monroe, famous for being a symbol of feminine sexuality in the mid-century period. Bardot, also called B.B., is an actress and singer turned animal rights activist. I particularly adored her performance in the Jean-Luc Godard film, Le Mépris (1963). Among her many famous looks was a pink gingham dress she wore to her 1959 wedding to Jacques Charrier.
Jane Birkin
Jane Birkin is an English model, actress, and singer famous for her doe-eyed looks and relationship with French composer, Serge Gainsbourg. Her simple looks like flared jeans and a white t-shirt paired with a round wicker basket bag inspired a generation of casual chic Parisians. Her boho style filled with baby-doll and crochet dresses inspired the world! She even has a Hermès bag named after her.
Anna Karina
Anna Karina was a Danish actress and the muse of French New Wave film director, Jean-Luc Godard and starred in many of his best films like my personal favorite, Pierrot le Fou (1965). Her prolific film career developed into directing in the early 1970s. From her sailor cardigans to bright red dresses, there are countless iconic Anna Karina looks to get inspiration from.
Embed from Getty Images
Catherine Deneuve
Perhaps lesser known in the United States, Catherine Deneuve is an iconic blonde beauty who had a successful filmography career as an actress during the French New Wave era 1960s. From the candy-colored dresses she wore in the 1964 romantic musical, The Umbrellas of Cherbourg, to her modest housewife outfits in Belle de Jour (1967), Deneuve has earned her place as one of the most influential French style icons of all time.
Françoise Hardy
Françoise Hardy is a French singer who has timeless style, even well into her 70s! With long brown hair and a thick fringe, her hairstyle was just as influential as her wardrobe. One of Hardy's most iconic looks is a trench coat with white square sunglasses.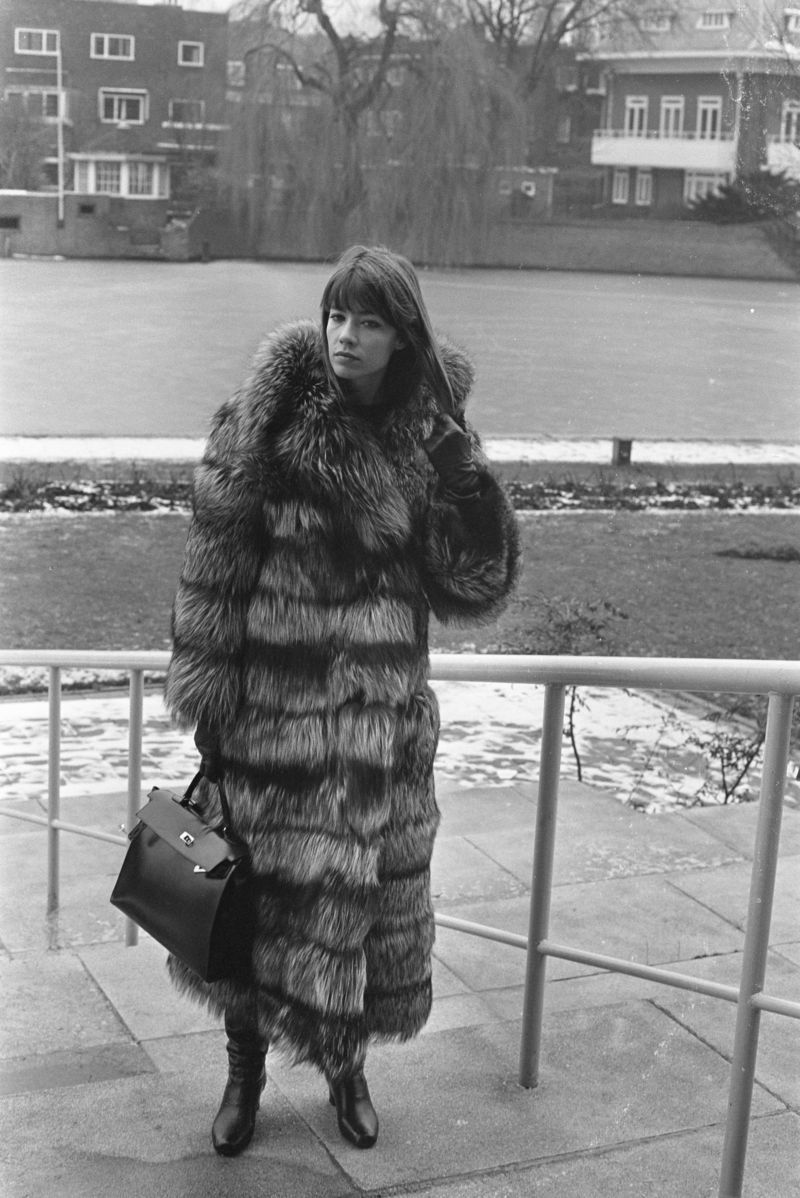 Diana Vreeland
Former Vogue Editor-in-Chief Diana Vreeland was associated with the American fashion elite, but few know that she was actually born in Paris, France. Known for extravagance and lifelong friendship with Gabrielle Chanel, Vreeland is one key French-American style icon to know!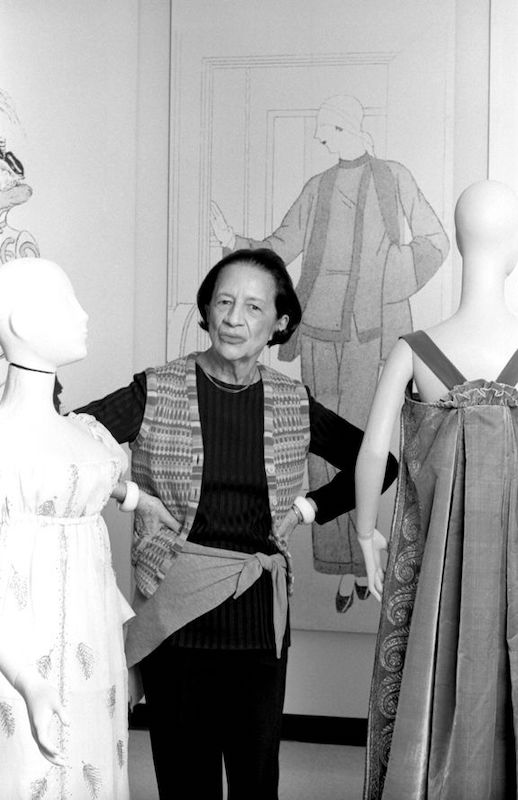 Charlotte Rampling
Charlotte Rampling is a British actress who made her mark on the Paris film scene in dozens of successful arthouse movies. Part of her childhood was spent in France and she attended the prestigious Jeanne d'Arc Académie pour Jeunes Filles school, so French-speaking film roles came naturally to her. Rampling is an icon of the "Swinging Sixties" movement and her flowing wrap dresses and fringed jackets attest to her place as an icon of style.
Embed from Getty Images
France Gall
France Gall was a French singer known for her short blonde bob and catchy songs like Poupée de cire, poupée de son (1965). From her polka dot dresses in the sixties to her paisley-print dresses in the seventies, France Gall is a symbol of mid-century modern French style.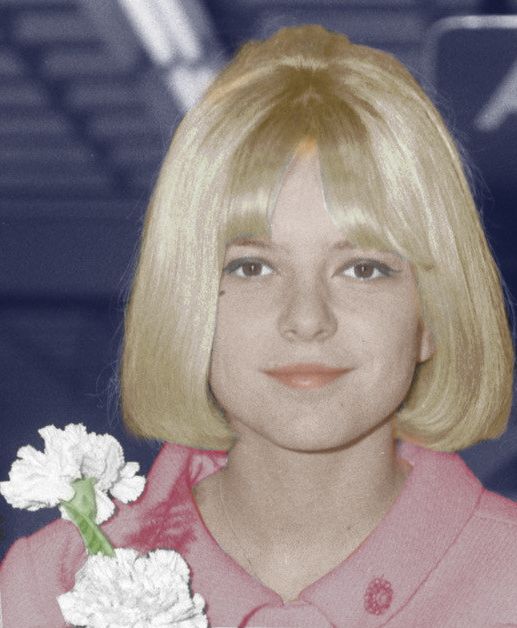 Kiki de Montparnasse
Alice Prin, better known as Kiki de Montparnasse, came to define the golden age of Paris: the 1920s. She was no less than an artist's model, cabaret performer, nightclub singer, actress, and painter. Although she grew up poor, she managed to use her creativity to enter the elite avant-garde artistic circles of Paris. She became close friends with Ernest Hemingway and served as Man Ray's muse during the boho liberation movement of the French roaring 20s. Her 1929 memoirs of her escapades in Paris were so explicit that they were initially banned by U.S. Customs! It is no wonder that the namesake brand associated with her image is that of risqué lingerie…
Carole Bouquet
French actress and model Carole Bouquet was the face of Chanel No. 5 from 1986 to 1997. She seamlessly mastered 80s excess and later 90s minimalism as she graced through the years.
Embed from Getty Images
Audrey Hepburn
Audrey Hepburn was a Dutch-British actress that became famous around the world for her tiny frame and big eyes. She starred in some of the most celebrated films set in Paris like Charade (1963), Funny Face (1957), Paris When It Sizzles (1964), and one of my favorites: How to Steal a Million (1966). She famously became the muse of French couture designer Hubert de Givenchy, who designed the iconic black gown she wore in the opening scene of Breakfast at Tiffany's (1961). Givenchy's signature 1957 L'Interdit fragrance was inspired by her.
Embed from Getty Images
Jeanne Moreau
Jeanne Moreau was an iconic French actress known for her role in the 1962 classic film, Jules and Jim. I love the understated simplicity in her style like this little black dress she wore with her hair in a bun.
Embed from Getty Images
Donyale Luna
Donyale Luna was an American model and actress who left New York and her native Detroit for the catwalks of Paris in the 1960s. Designers such as André Courrèges, Yves Saint Laurent, and Paco Rabanne were drawn to her statuesque figure and ability to transform herself into different fashion roles.
Embed from Getty Images
Fanny Ardant
For classic French 80s style, look no further than the curly brown-haired actress Fanny Ardant.
Loulou de la Falaise
Loulou de la Falaise was a 70s-era fashion muse of legendary designer Yves Saint Laurent. The French-English model epitomized the bohemian style of the Rive Gauche-dwelling easygoing Parisian. She was even the inspiration behind one of Saint Laurent's most classic pieces: the 1966 Le Smoking tuxedo jacket.
Embed from Getty Images
Jean Seberg
Famous for her short blonde pixie haircut, Jean Seberg was a big part of the French New Wave film movement. As one of the few American actresses to find success in France, Jean Seberg spent half her life in France, though she was born in Iowa. Her most famous role was alongside Jean-Paul Belmondo in the 1960 Jean-Luc Godard film Breathless.
Embed from Getty Images
Betty Catroux
Betty Catroux is a fashion icon, Chanel model, and Yves Saint Laurent muse. The leggy blonde despises the word muse, but it's hard to describe her as otherwise. She was spotted in 1967 at the nightclub New Jimmy's in Paris by Saint Laurent and their close-knit friendship grew with time. From her low hip belts to her thigh-high boots, it's hard to ignore Catroux's influence on French 70s fashion.
Embed from Getty Images
---
I think what surprises me the most about this list of French style icons is how these women came from such varied backgrounds – different countries even – yet made an indelible mark on Paris. Some were wealthy, others were not. Some were ambitious, and others just found themselves at the right place at the right time. Each one has a unique life story and I look forward to learning more about each of them and sharing my findings with you all!